Snow How Kids Beginner Group Lesson | Village/South
Learn to ski or snowboard together
The ultimate kids beginner experience. With a focus on fun, comradery, and maximizing skiing time these are the perfect lessons to introduce your children to skiing, new skills and to explore the mountain with their peers. Our goal is to create a lifelong love for winter sports for you and your kids to share for years to come.



Lesson Details

:
Location: Village or South Learning Centre
Ability Level: Beginner
Length: 2 Hours
Ages: 7-12
2023-24 Rates

All Prices +HST
Select your preferred dates from the date selector below. Product availability and pricing will display once your dates are populated. If your desired date is Not Available, please call 1-833-583-2583 unless you are within 24 hours, please visit guest services for availability.
Select Date To View Price & Availability
Select Date To View Price & Availability
All Prices +HST


Helmets are MANDATORY in all Snow School programs for participants who are 17 years of age or younger

For lesson programs at Activity Central, meet at the bottom of Easy Rider Magic Carpet

For lesson programs at South Base Lodge, meet outside the Rentals exit door on the far left-hand side of the building.

Lift tickets and equipment rentals sold separately.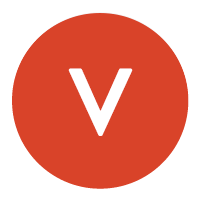 Village or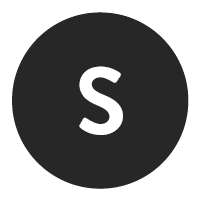 South?

VILLAGE: ACTIVITY CENTRAL
The Village Learning Centre is located beside Activity Central, in the heart of Blue Mountain Resort. Private Lessons, Adult Group Lessons, and Snow How Self-Learn System start here. Rental Packages can be redeemed in Activity Central before your lesson.
SOUTH BASE LODGE
South Base Lodge is home to Kids Group Lessons and Snow How. Private Lessons & Adult Group Lessons are available on Weekends & Holidays throughout the winter season. This Lodge also hosts a Guest Services and Rentals Location. If you wish to sign up for a Kids Group Lesson, South Base Lodge is your ideal place to be. Typically, for a faster pick up, choose South Base Lodge as your rental pick up location.

*Plus HST. Lift tickets are mandatory for all snow school lessons and are sold separately for an additional fee. Lessons do not include equipment rentals. If you require rentals, please arrive at least 1 hour prior to your lesson start time and visit our rentals department, located at South Base Lodge and at Activity Central. Daily lessons may be refunded up to 72 hours prior to your scheduled arrival by e-mailing refund@bluemountain.ca. Within 72 hours of your scheduled arrival, Daily Lesson Programs become non-refundable, non-transferable, and cannot be applied towards future use. Upon purchase, your credit card will be charged for the agreed upon amount regardless of whether the Daily Lesson Program is redeemed. Blue Mountain Resorts LP utilizes AI software to detect fraudulent transactions for products and services purchased at BlueMountain.ca. Any situation where a credit card has been used fraudulently will be reported to law enforcement. All transactions, including the ones processed via third parties, may be subject to additional review at time of fulfillment to determine acceptance.