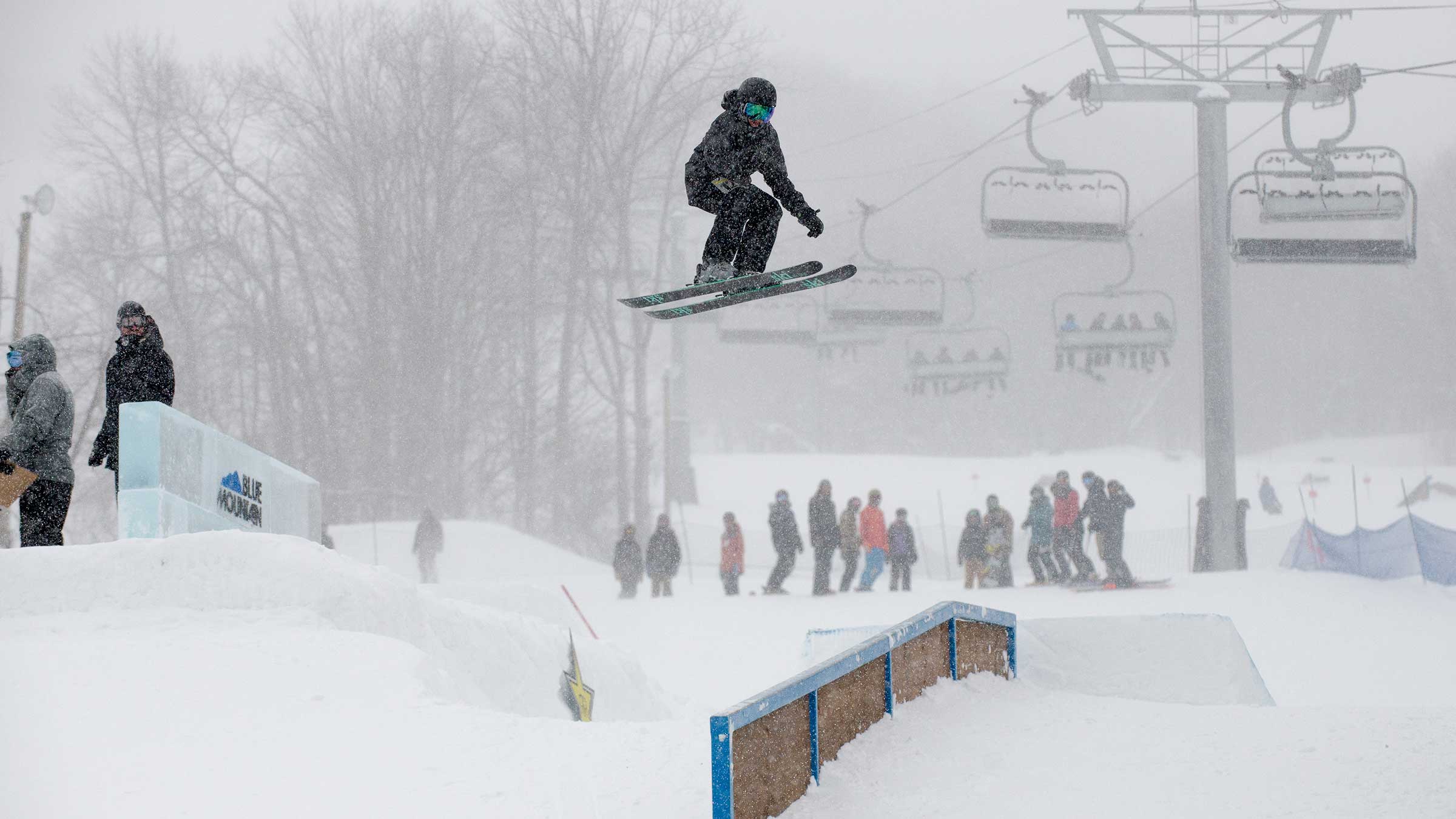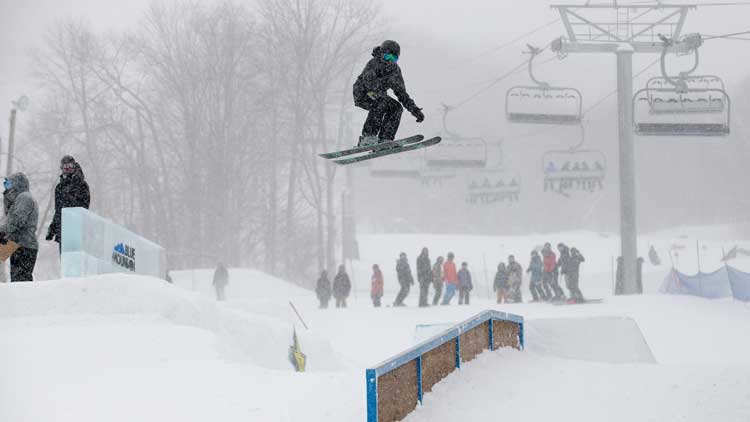 Celebrating our Ambassadors and Assisting the Next Generation


We were there for their first lessons and watched them make their first turns on the slopes. Today we offer our full support to local athletes who grow up to participate in the competitive circuit and chase media coverage across the province, country and the world.

The purpose of the athlete support program is to assist aspiring athletes who train out of Blue Mountain Resort. Senior team athletes will be provided with a complimentary 2017/2018 Blue Mountain Seasons pass, development athletes will receive a 50% discount off their seasons pass.

Athletes will be expected to report monthly with a summary of their contest or race results, social media presence and any additional media coverage. In additional Blue Mountain Resort will provide each athlete with opportunities to be involved with resort videos, photoshoots and other media initiatives.



2018 Athlete Roster
Athlete Ambassadors
Gillian Golosky
Cole Drexler
Matt Wilcox
Cory Vanular
Reid McEachran
Matt Brindisi
Ryan Lalonde
Lukas Schlums
Brady Swartz
Jack Bernstein
Cole Cummins
Kiersten Higginson
Joel Dalacker
Nick Venditti
Robin Shuter
Andrew Richards
Matt Fields

Athlete Assistance Program
Murdock Aubry
Kale Swinwood-Sky
Adam Finn
Sierra Murray
Kristina Heino
Angus Thompson
Maddox Matte
Cody Peterson
Stu Reid
Hayden Edwards
Richie Hughes
Kosten Hebb
Austin Karker
Jesse Jarrett
Rob Crenson
Athlete team composition
The BMR Athlete team will be comprised of athletes from all alpine disciplines including:
Freestyle Ski
Freestyle Snowboard
Alpine Ski
Alpine Snowboard
Para – alpine & snowboard
Special 0 Athletes
SBX, SX
Some athletes focused on video & photo content

Total Athlete Ambassadors: Approximately 20-25
Total Development Athletes: Approximately 20-25 (50% off EB Pass pricing)
Apply
Each skier or snowboarder applying to the Blue Mountain Athlete Assistance Program will need to follow the athlete selection process described below. Athletes will be selected based on the following criteria.

The selection process will take into consideration all aspects of the application. All applications for the 2017/18 season must be received by end of day on December 20, 2017.

Please fill out the interview questions:

Name:

Address:

Email:

Age:

Discipline: (freestyle snowboard, freestyle ski, alpine snowboard/SBX, alpine ski/ski cross)

How often did you ski or ride at Blue Mountain last winter?

When did you start training at Blue Mountain?

List your highlights from the 2016/17 winter season (contest results, media coverage, goals fulfilled):

List your current sponsors:

Social Media Handles:

What do you have to offer Blue Mountain Resort as an athlete?

If selected, how would you connect with Blue Mountain, our customers and guests?

What are your goals for the upcoming winter? Is there anything specific we can help you achieve?

Please attach photos and provide a link to a recent web edit (if available):


Please email your responses to the interview questions to Jason Petznick at jpetznick@bluemountain.ca by December 10, 2017