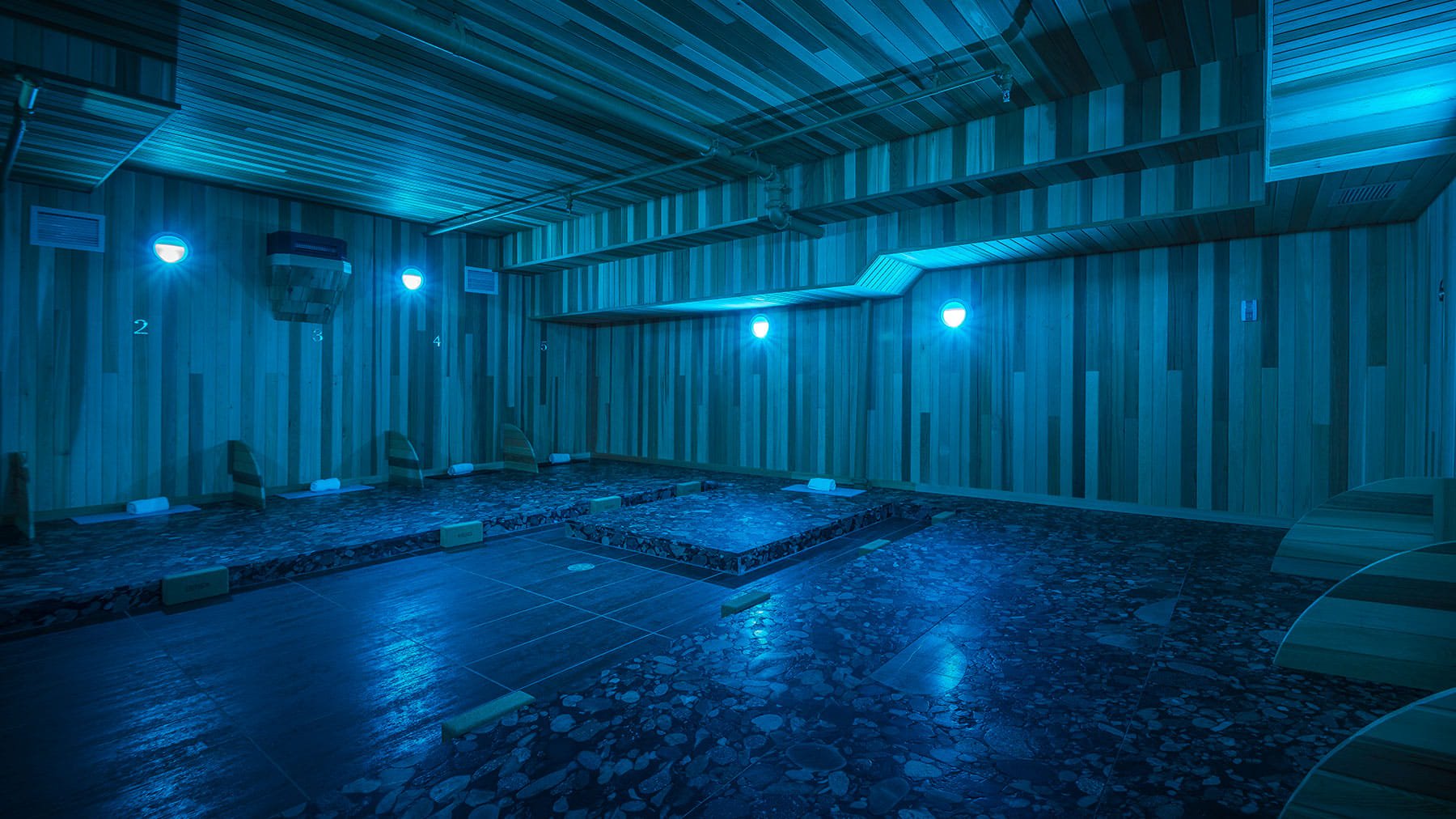 Iwa Spa
Iwa Spa is a full service wellness spa, offering a wide range of wellness inspired services, creative spa packages, a boutique loaded with amazing products, and a truly one of a kind yoga practice in the warm volcanic rock studio (ganban-yoku). Our vision is to Inspire Wellness Always (I.W.A.) – we do that with every interaction our guests have with the spa, from a custom built pedicure bench using stainless steel vessels to the ability to select your preferred music in room, to how our welcoming and friendly staff make you feel. Awarded Canada's Top New Spa 2015 and Luxury Spa of the Year, Ontario. Open at 10am daily.
Learn more
Scandinave Spa™ Blue Mountain
Come for the renowned Scandinavian Baths experience at our award-winning Scandinave Spa™ Blue Mountain. Situated in a serene natural forest with an on-site bistro serving healthy local fare, we offer registered massage treatments and relaxing getaway packages. Our Baths include Finnish and Infrared Saunas, a Eucalyptus Steam Room, Thermal & Nordic Waterfalls, Hot Baths, Cold Plunges & relaxation areas. Just minutes from downtown Collingwood & Blue Mountain Resort, we are open all year from 9am-9pm, Baths open at 10am.
Learn More
Kalola Life In Balance Spa
Renew your Energy at Kalola Life In Balance Spa Inspired by our natural surroundings, Kalola focuses on the simplicity of nature, embracing the natural elements and incorporating the four seasons into all aspects, from treatments to interior finishes. Natural and organic textures, rich colours, rustic woods and atmospheric lighting seamlessly blend with the views of the surrounding mountains to create an environment of peace and tranquility. Kalola Spa is truly whole body wellness at the mountain.
Learn More
Glama Gal Tween Boutique
Tweens will be inspired to live the Glama Gal motto ("Be Confident! Be Positive! Be You!") at our trendy Blue Mountain Village Boutique.
Bring your tween to be pampered, supported, and encouraged to embrace the Glama Gal motto.