DROPPING NEXT!
Skiers and snowboarders come together in our Terrain Parks to tackle an ever growing assortment of features ranging from jumps and rails, to transition and natural hits. Our mission is to create a safe, progressive and supportive environment for all of our guests.
Riders new to freestyle will find a gentle introduction at the new Grove Terrain Park powered by Subaru. This space is home to foundational terrain park features that set the stage for great things to come. When you're ready to test your skills at the next level, the Badlands Terrain Park has everything you need to continue your progression.


Arena Snowparks is a world-renowned company specializing in snow park design, development and construction. Since 2004, they have built countless slopestyles, big airs, crosses, banked slaloms and worked on events like the Olympic Winter Games, World Championships and most recently The Holy Bowly. We are excited to be collaborating with Arena Snowparks on our terrain park for the 2017/18 season!



View Freestyle Terrain Designations and Signage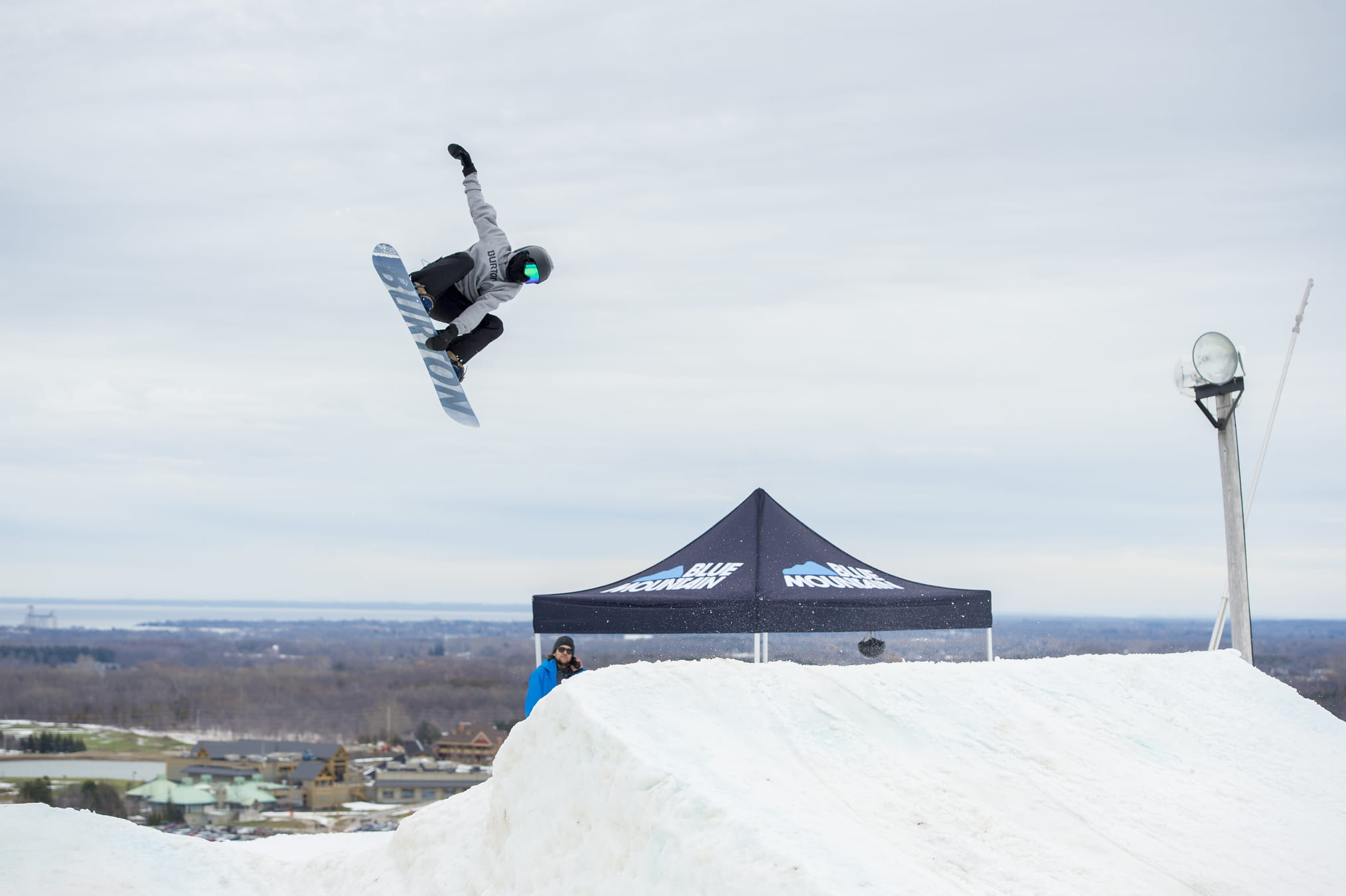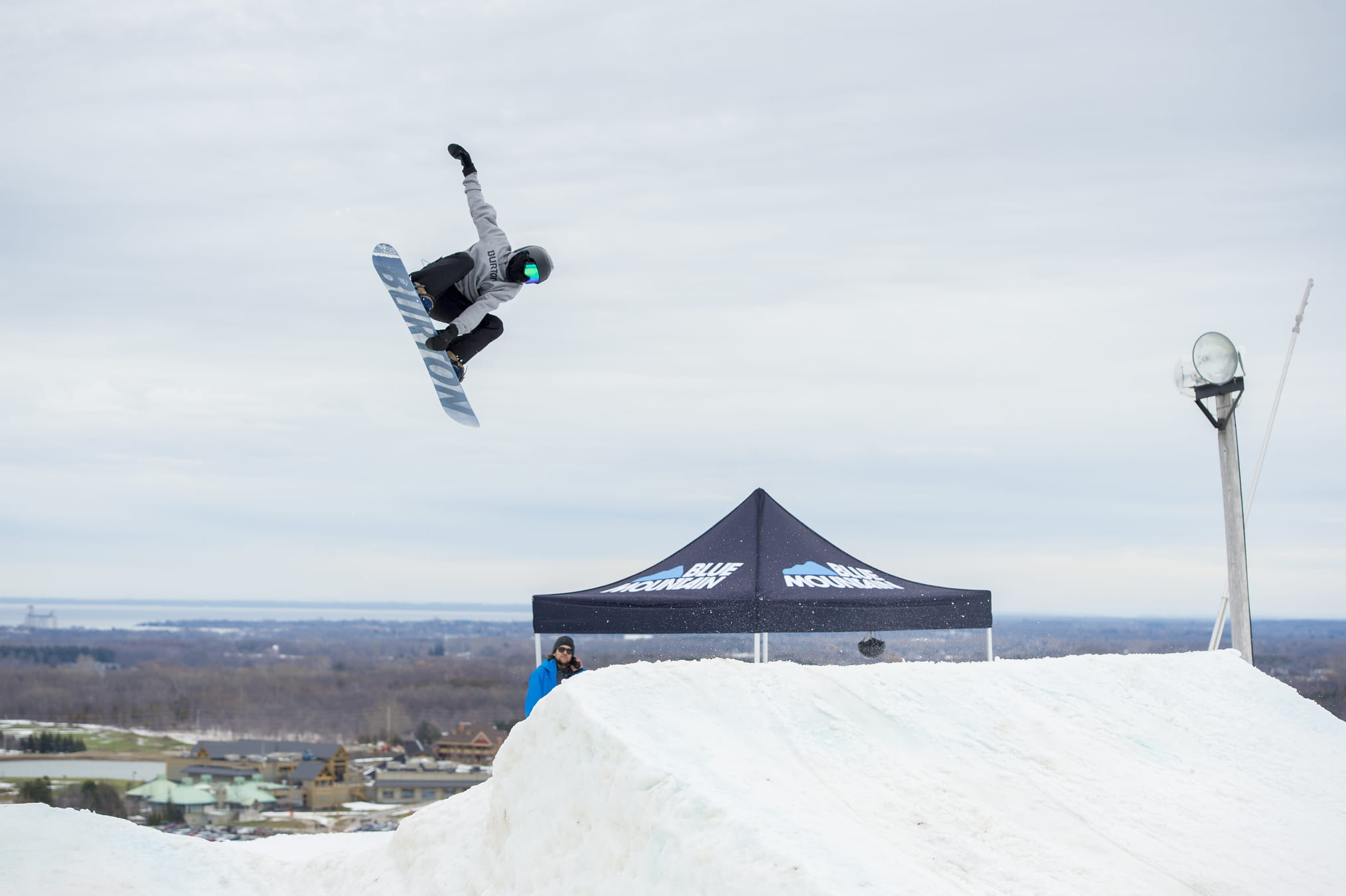 Ontario Winter Games Snowboard Slopestyle
Blue Mountain is proud to host Snowboard Slopestyle and Snowboard Parallel Giant Slalom this year at the 2018 Ontario Winter Games.
Learn More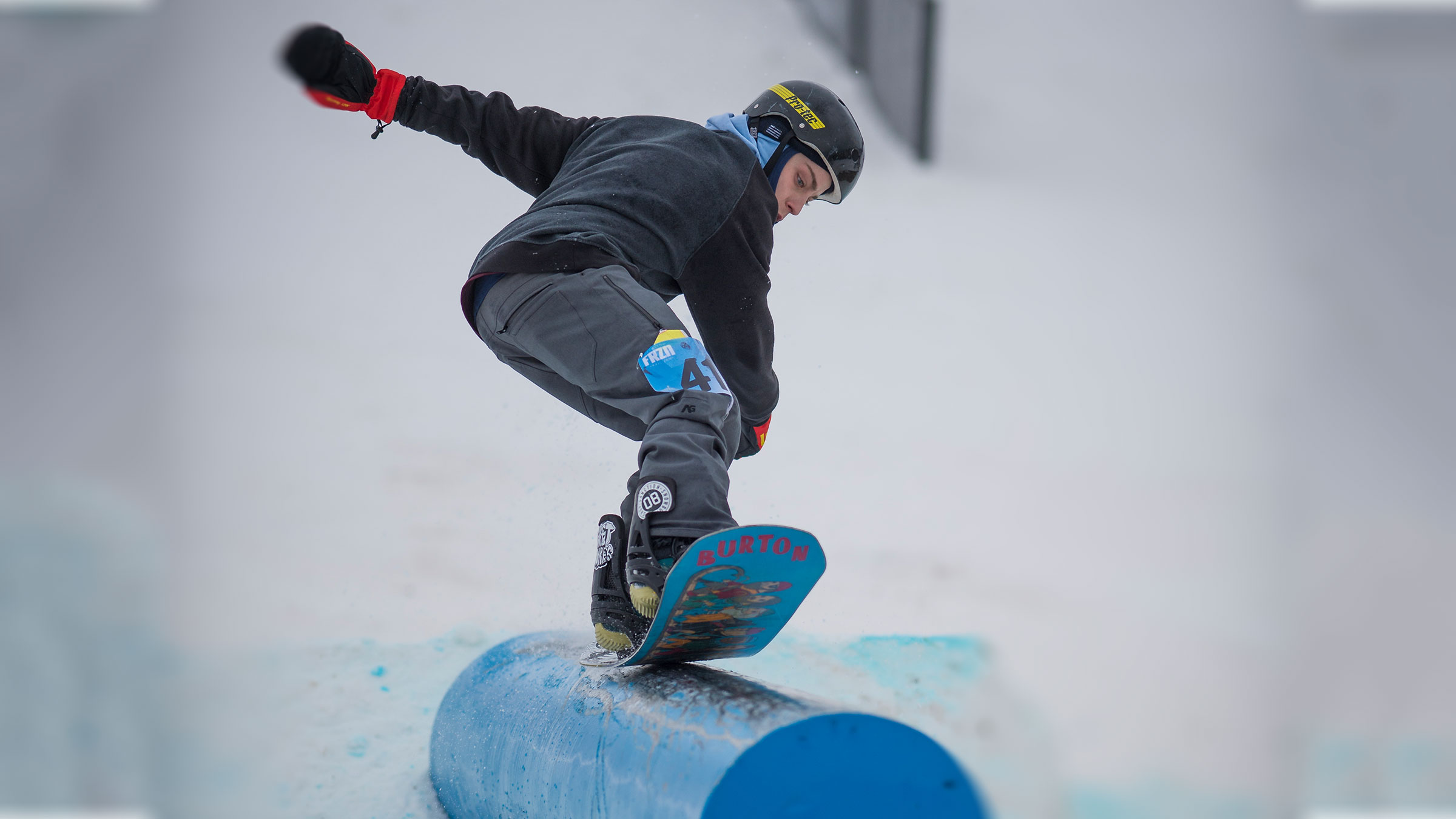 The Grove
Our new progression park is home to an assortment of features where you'll be able to develop the foundation of your freestyle skills. A valid lift ticket or Season Pass, and a helmet are required at all times to access The Grove.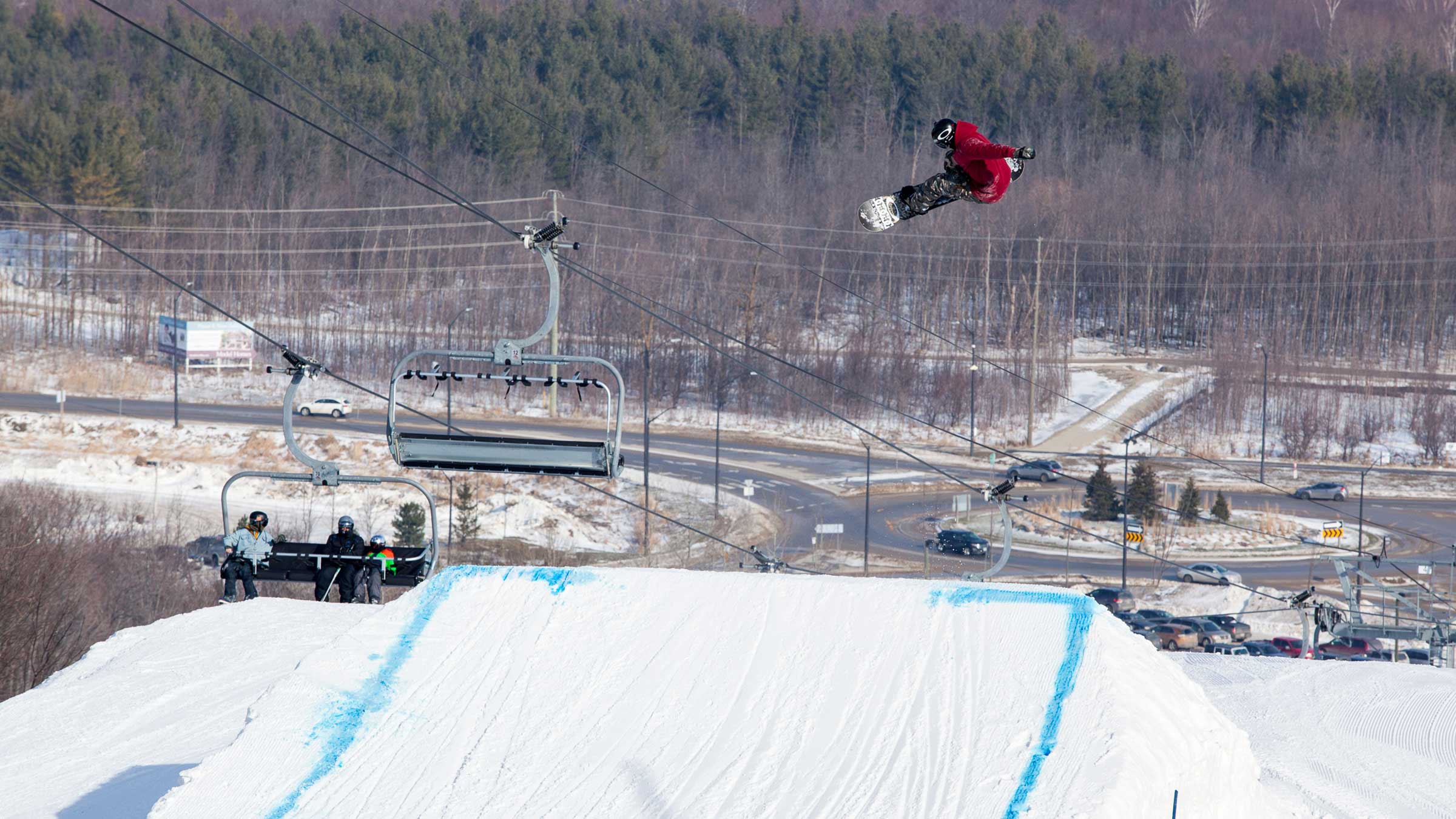 The Badlands
Make your way to The Badlands where you'll find larger jumps and rails to continue progressing your skills. A valid lift ticket or Season Pass, Park Pass and helmet are required at all times.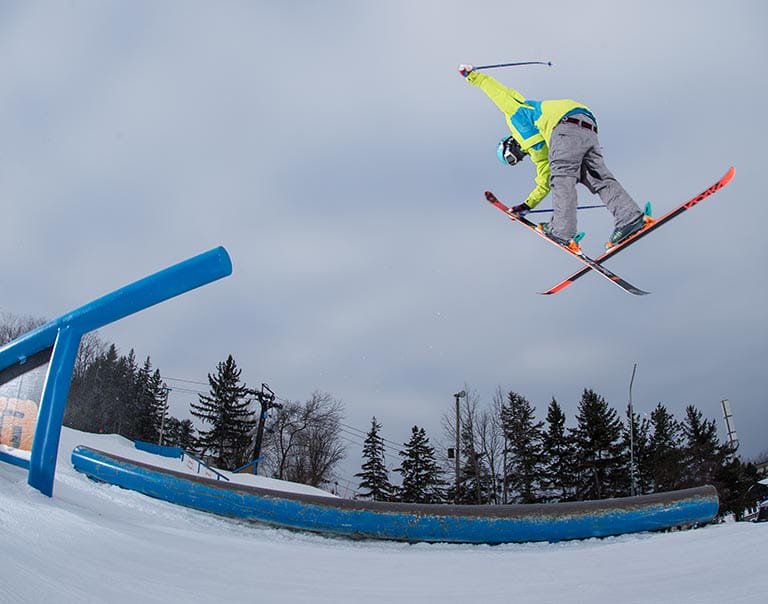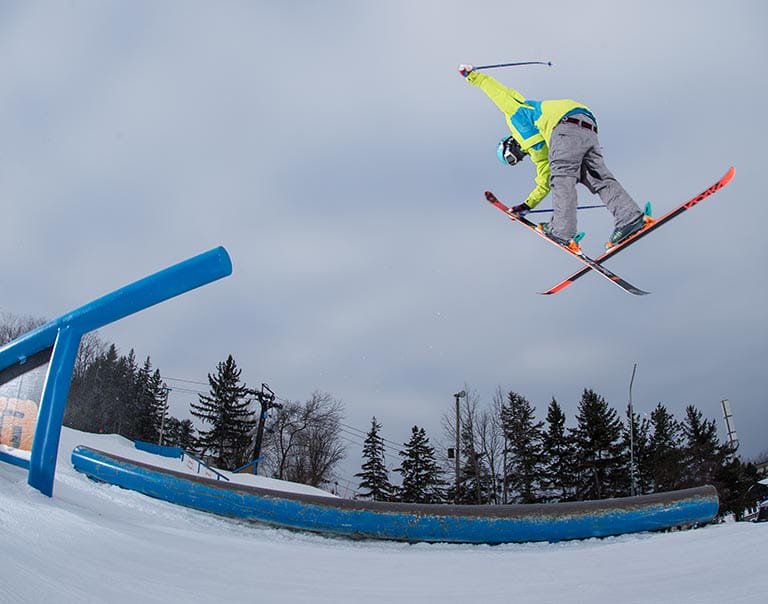 Terrain Park Pass
A Park Pass and a valid Season Pass or lift ticket are required in order to have access to the Badlands Terrain Park. The Pass is available to anyone 8 years of age or older. Students visiting Blue Mountain as part of a school visit are not permitted in the Park. To get your Terrain Park Pass, you must watch the below orientation video, complete a waiver* and pay your $10 Park Pass fee. If you are a returning rider, you are simply required to sign a new waiver for the season and pay your $10 Park Pass fee. Please note that a $10 fee will be required to replace lost passes. Helmets are mandatory in all Freestyle Terrain areas. The waiver must be signed by a parent or legal guardian for all riders under the age of 18.
Buy Park Pass
Terrain Park Orientation
All the tricks and tips to stay safe in the park.
#liveitoutside
Tag your content with #liveitoutside to be featured in our gallery