Plunge! Aquatic Centre
Sit back and relax while your kids make waves

Relax in the hot tubs or on the pool deck where you can watch your kids invent whole new water games with help from the rope swing, waterslide or basketball nets. Indoor and outdoor swimming pools and an indoor splash pad make Plunge! popular in all seasons with swimmers of all ages. Come for refreshing family fun and leave rested and ready for your next Blue Mountain adventure.


Tickets can be purchased in-person at the Plunge! Front Desk.


Age and Safety Restrictions
Certified Life Guards on duty
Children 6 years of age and younger must be accompanied in water by a paying adult at a maximum ratio of two children to one adult

Children age 7 to 9 must be supervised by an adult on deck at a maximum ratio of four children to one adult

Children 10 and older may be in the facility alone

Guardians are classified as those 14+
Appropriate swimming attire is required (cannot wear clothes worn to facility)
Swim diapers required
Non-swimmers must pay during peak periods
Additional restrictions may apply

Accessibility
We are committed to promoting an inclusive environment by preventing and removing barriers for persons with disabilities, as well as allowing all guests the equal opportunity to access resort activities. For more information please view our accessibility information or contact us at adaptive@bluemountain.ca.

Limited Mobility: Yes
Wheelchair Accessible: Facility accessible, pool is not accessible
Hard of Hearing: Yes
Deaf Friendly: Yes
Low Vision: Yes
Vision Loss: Yes
Experience Required: No
Available at the Tuck Shop
• Bathing Suits
• Flip Flops
• Goggles
• Swim Diapers
• Waterproof Bags
All items available while supplies last.

MAR. 20 TO APR. 16

Fri. - Mon.




10AM - 6PM

Tues. - Thurs.
Closed
**Plunge will be closed Apr. 17- May 18

Daily schedule is subject to change due to staffing, please visit conditions report.


Contact Us
Located in the Blue Mountain Village
Attached to The Westin Trillium House, Blue Mountain

220 Gord Canning Drive
Blue Mountains, ON
L9Y 0V9

Phone: 705-444-8705

E-Mail: info@plungebluemountain.ca
Swimming lessons are not available until further notice.


Plunge will be closed April 17, 2023 - May 18, 2023 as t

he main indoor/outdoor pool is undergoing a refurbishment.



The project is weather sensitive and maybe extended if the weather does not cooperate.

Plunge will reopenas of May 19 to June 24 from 10AM - 6PM on Fridays, Saturdays, and Sundays plus Holiday Mondays.
Lifeguard Courses Available at Plunge!
Courses Dates and Times:
Thursday March 23: 4PM - 8PM
Monday March 27:

4PM - 8PM


Thursday March 30:

4PM - 8PM


Monday April 3:

4PM - 8PM


Thursday April 6:

4PM - 8PM


Thursday April 13:

4PM - 8PM


Saturday April 15: 9AM - 5PM
Sunday April 16:

9AM - 5PM

(also NL RECERTIFICATION course)




Cost:


$250/person including course materials,
$200/person without course materials.
100% attendance mandatory.
Candidates must be 15 years of age by April 16, have their Bronze Cross and Standard First Aid certification in order to enrol.

Register by emailing: info@plungebluemountain.ca
Splash Pass
If you are a frequent swimmer, a Plunge! Splash Pass may be right for you. One Splash Pass is valid for 8 visits at Plunge! so you can keep swimming no matter the season.
| Pass | Price |
| --- | --- |
| Adult | $150 |
| Young Adult | $120 |
| Youth | $90 |
| Tyke | $70 |
Price per person, plus HST. Each Plunge! Splash Pass entitles the user to eight visits to Plunge! Aquatic Centre at any time during operating hours. Splash Passes may be purchased at Plunge! Aquatic Centre. Plunge! is not responsible for any lost or stolen Passes. Plunge! operations are subject to capacity restraints, Government and Public Health legislation and may change without notice.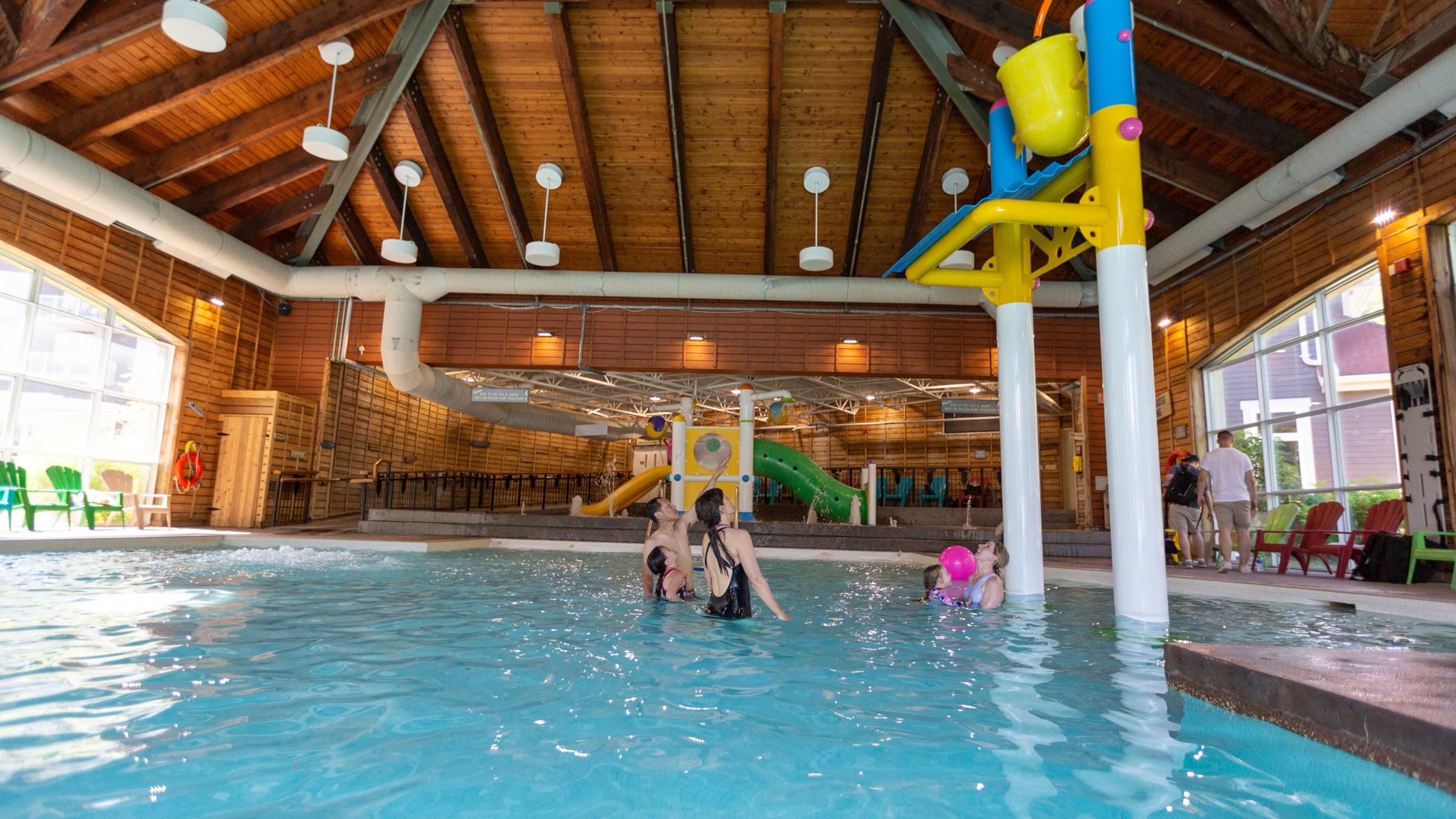 Celebrate Your Birthday at Plunge!
Pool parties are back. Get your group together and enjoy the pools at Plunge! By booking your party with us, you'll get access to a private party room with fridge, table, and chairs, and use of the pool during rental hours. Birthday party time slots are now 11am-2pm and 3pm-6pm on Saturday and Sunday only. Contact Plunge! for rates and more details.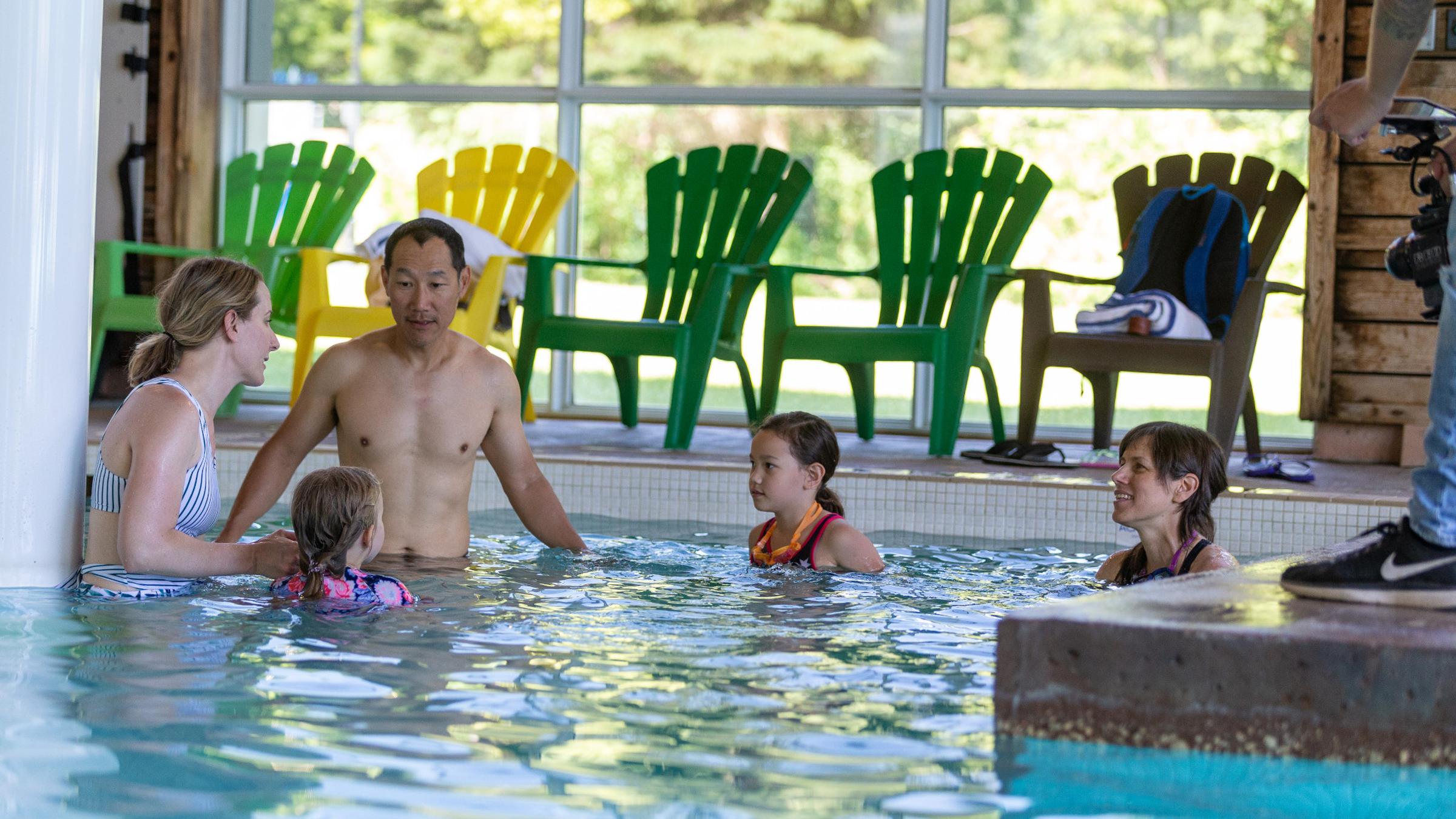 Contact Us
If you've gotten this far and still can't find the answer to your question, call the Plunge! front desk at 705-444-8705 or email info@plungebluemountain.ca.