What's New at Blue Mountain
The snow falls every year, but no ski season is ever the same. Find out Ontario's outdoor winter playground has in store for our guests this winter.

We're Snow Committed

At Blue, we know a thing or two about snow. As Ontario's largest ski and snowboard destination, we've always been industry leaders in snowmaking. Our operation was the first to move to a fully automated system the late 1990's and continues to be one of the most powerful snowmaking operations in Canada. While we leverage our snowmaking expertise and do what we can to maintain a sustainable ski resort, navigating the weather and conditions Mother Nature deals us requires us to adapt. We know Blue Mountain is the reason millions of people love winter. It's where they stay active, stay connected, and make lasting winter memories, and we're committed to keeping it that way.
Multi-million Dollar Investment
Early in 2023, the team at Blue began work on a multi-year plan to update and upgrade our snowmaking operation. The main objective of this plan is to optimize the system and enhance the skier experience with a multi-million-dollar investment in both on-hill and systematic infrastructure work over the next five years. Phase one of the project includes 1.2 million dollars of improvements to our snowmaking efficiency resulting in an improved on-hill experience for our guests as early as the 23/24 season.
Snow Gun Density
Across the mountain, 96% of Blue's 364 acres of skiable terrain is serviced by snowmaking. There are approximately 750 snow guns including this year's 77 newly installed high temp guns that can make snow in temperatures as warm as -2 degrees Celsius. Starting with some of our highest volume trails, we are progressively increasing snowmaking density with a target of upgrading the entire mountain by winter 2028/29.
Automation Upgrades
Blue Mountain's automated snowmaking system has enabled our snowmakers to fire up the guns from one centralized location for over twenty years. The ability to remain nimble in the face of fickle, and at times fleeting, snowmaking conditions has become increasingly important. Those ideal snowmaking windows can happen at any time of day and for unpredictable amounts of time which is why the complete upgrade to a Human-Machine Interface (HMI) automation system is an integral part of Blue's commitment to future winters on-hill. This HMI system will allow for quicker run up and shut down times which means no snowmaking opportunity is missed and our processes are more efficient and sustainable.
What does this mean for the 23/24 ski season?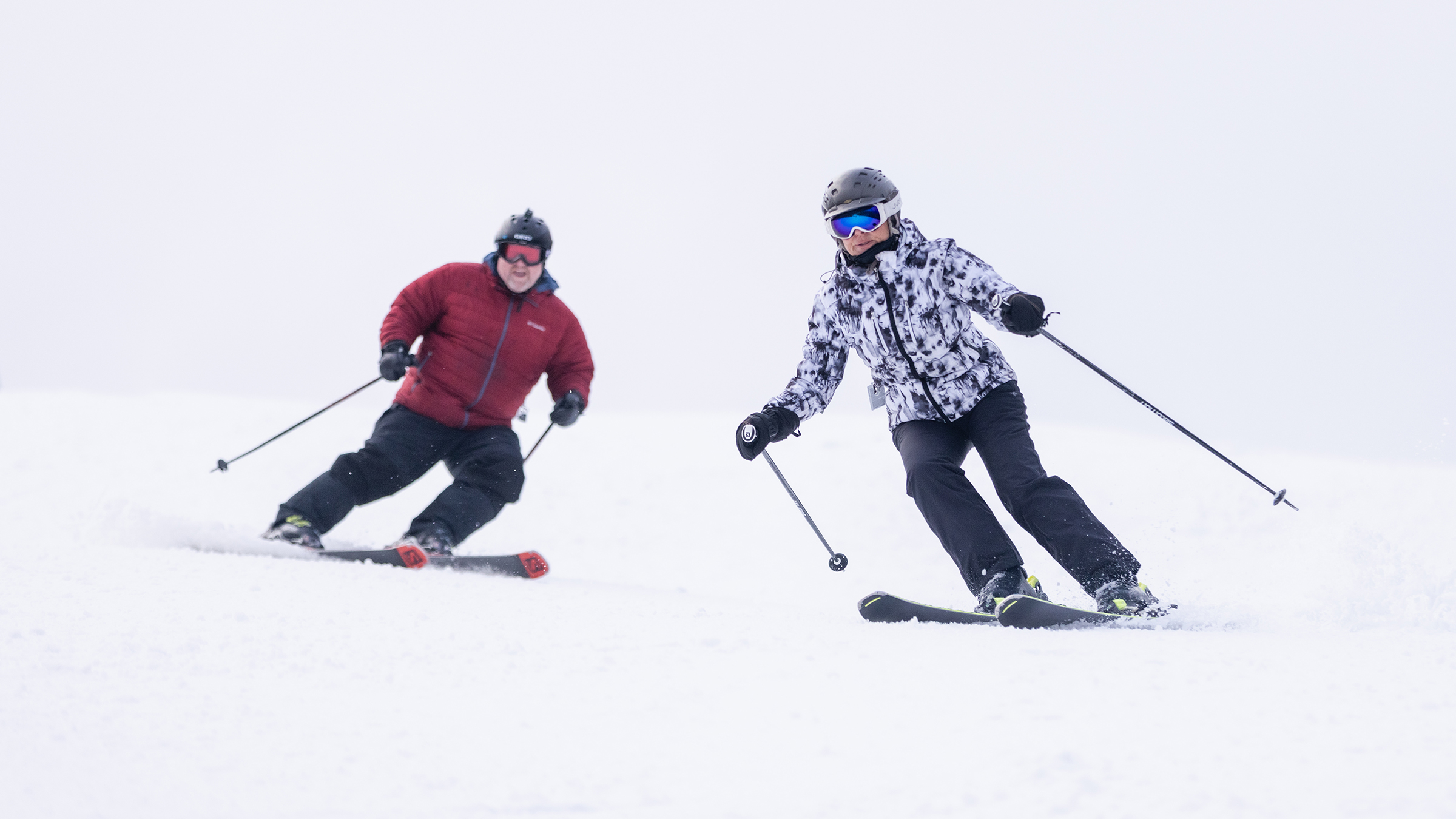 Smooth Moves
Installing more snow guns closer together along the trails will result in machine-made snowfall being placed closer together. Although we love a good snowmaking whale, the smaller, more frequent snow piles mean that the snow will be more consistent underfoot for skiers and riders. Smaller snow piles are also easier for groomers to spread across the trails which means less time grooming and more time skiing!
Ready-to-Rip
Blue's upgraded HMI automated snowmaking system will enable our snowmaking team to get snowmaking up and running in less time than the previous system. Quicker snowmaking start and stop times means quicker, more efficient, and more sustainable snowmaking overall. As an example, opening the Smart Alec trail would previously take up to 4 days of consistent snowmaking before it would open for skiing and riding. The HMI system combined with better placed snow piles will enable the team to cut that hill prep time in half.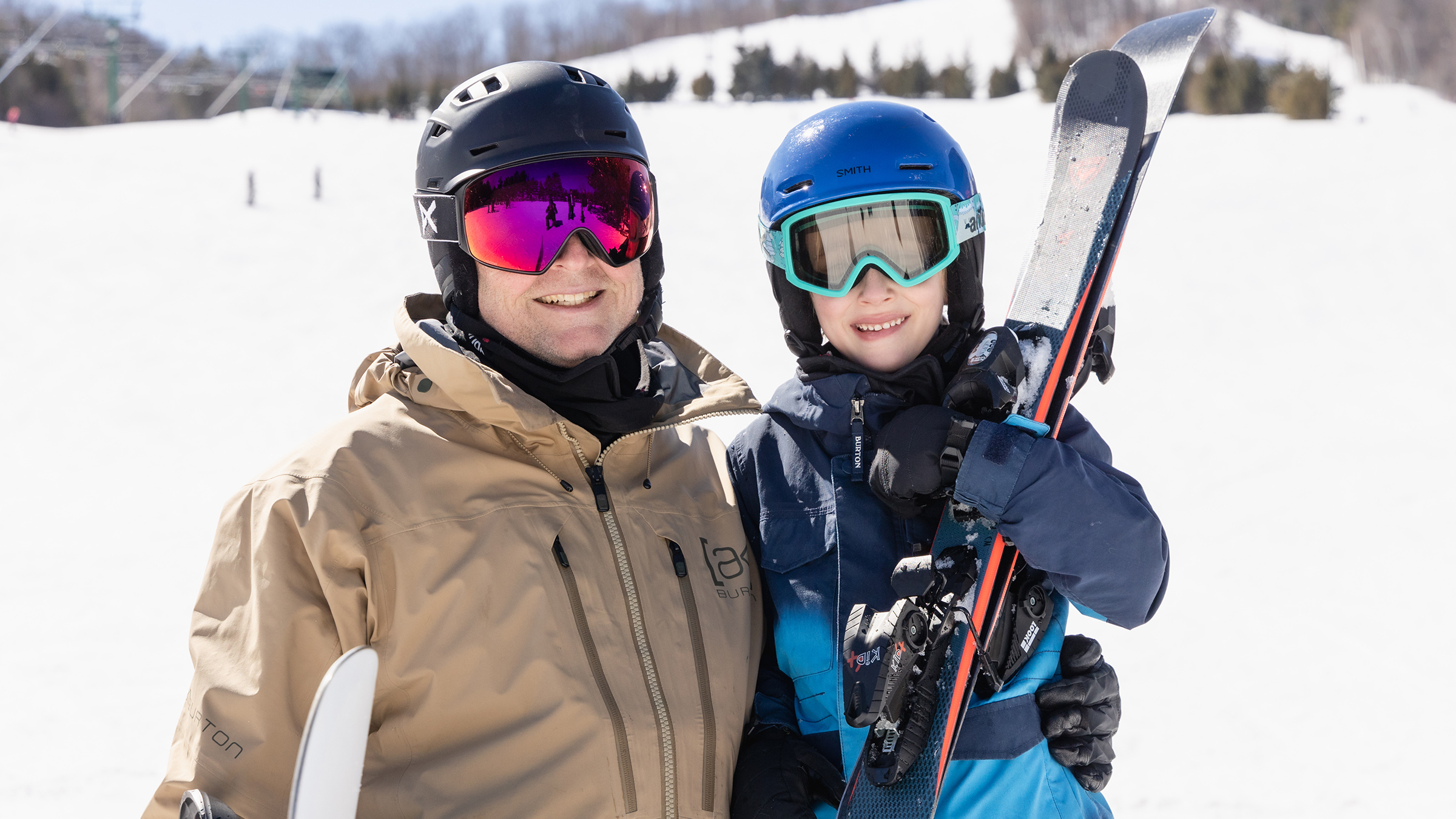 We Know Snow
From the Farmer's Almanac to prayers to Ullr, there have been many attempts at predicting snow conditions each winter. What we know for sure is that when it comes to snow, Blue Mountain is committed to being an industry leader. When it comes to efficient, high-quality snow production that continues to improve the skiing experience, we're invested. And we're just getting started!

Ask a Snowmaker
Follow our Ask a Snowmaker blog on The Barn for all your snowmaking updates, questions answered, and myths busted!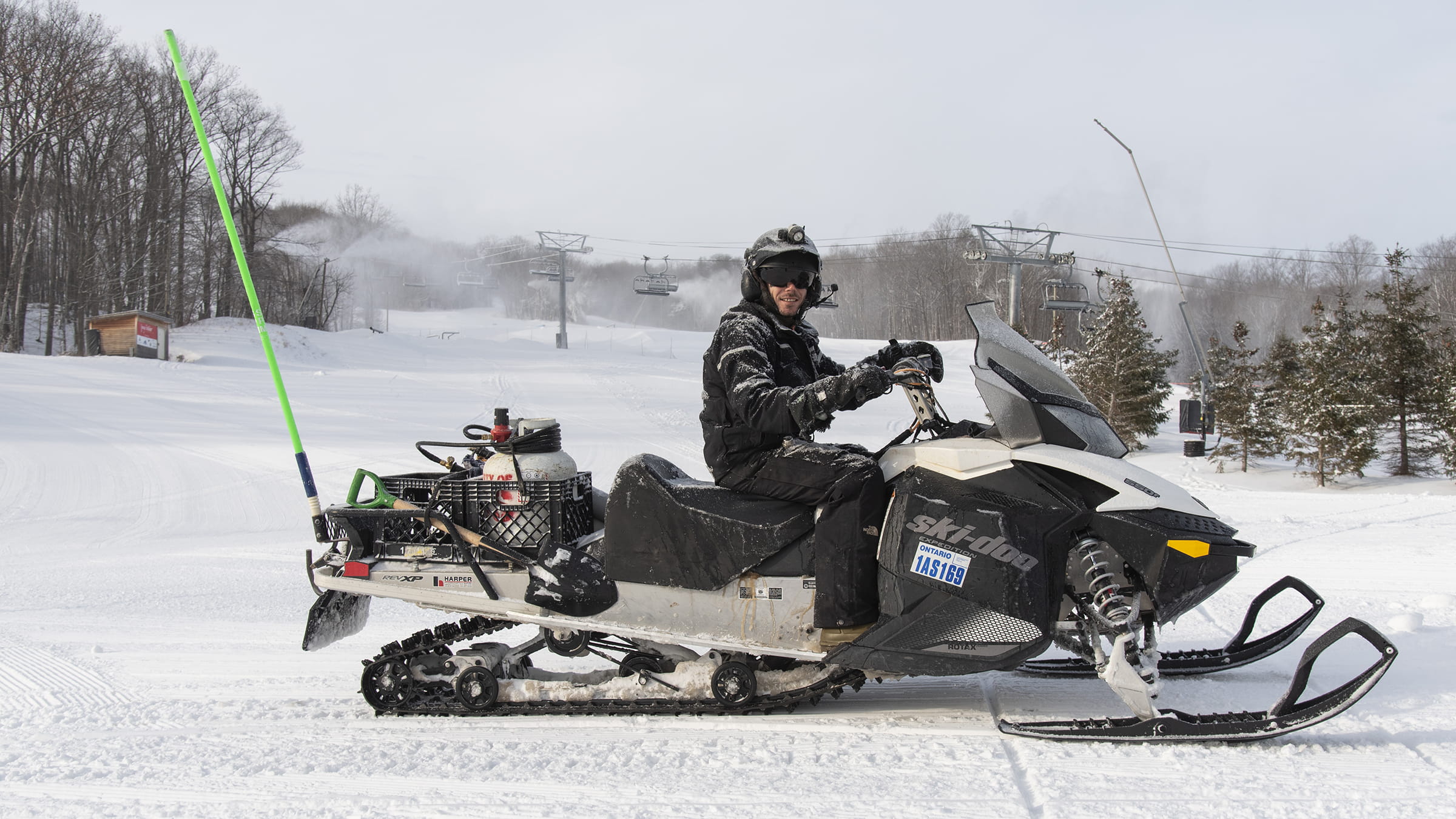 Snowmaking 101
Learn the basics from the U of Blue and get in-the-know about snow.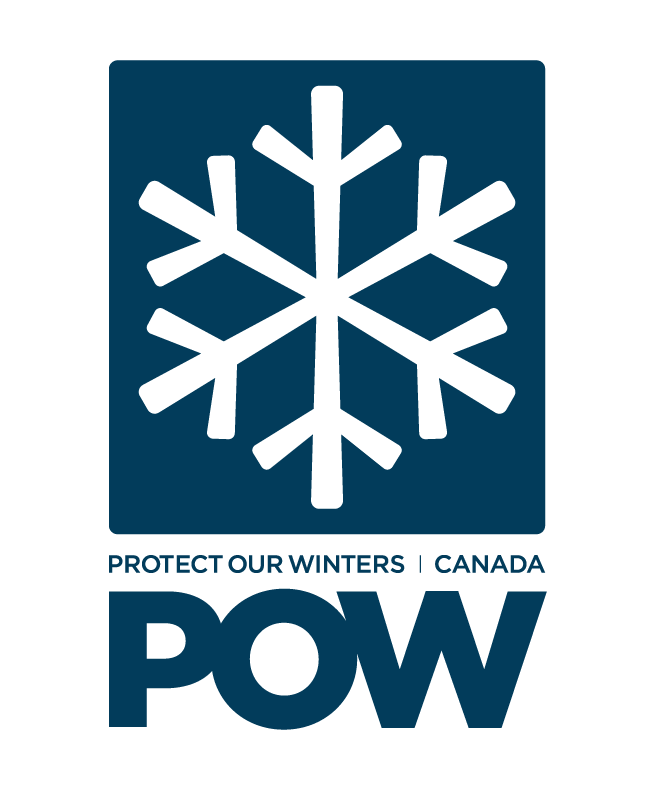 Protect Our Winters
Snowmaking is required for climate change adaptability. As a winter destination and as environmental stewards, we are always balancing our investment in our operation with environmental sustainability. As a Protect Our Winters (POW) Resort Alliance partner, the team at Blue collaborates with POW in their efforts to increases awareness and advocate for government action on climate change.

Learn More