Life is about balance
Planning a family summer getaway shouldn't be any different. So whether you're going up or coming down, moving fast or cruising slow, up for excitement or something more mellow, Blue Mountain is putting you in the driver's seat this summer. It's the perfect balance of me time and "we time" for all ages and abilities for the young and young at heart.
your ideal getaway is only a click away
Customize your Blue Mountain getaway with days filled with adventure, relaxing and recharging or a combination of both. Regardless of what your idea of the perfect stay is, there are plenty of options to choose from.  Whether it's a golf getaway, a spa retreat, culinary indulgence or a vacation packed with activity  - this is the perfect place to start.
the perfect balance of adventure
Summer Camps
Let your child discover the exciting side of summer by registering them in one of Blue Mountain's Summer Camps.  Whether they'd like to spend the day at the Beach, test their limits on one of Blue's signature attractions or perfect their tennis serve, excitement is guaranteed with a day (or week!) at Blue's Summer Camps.
Learn More
up for excitement, or something more mellow
24H of Blue
24h BLUE MTN features an action-packed day & night of recreation filled with exhilarating downhill thrills, warm music, great food, good spirits PLUS participant perks and prizes.
February 24-25, 2018
Learn More
Shopping
Looking to take home a piece of Blue? From casual and fashion apparel to sports equipment, furniture and toys, you're sure to find what you're looking for in The Village Shops.
Learn More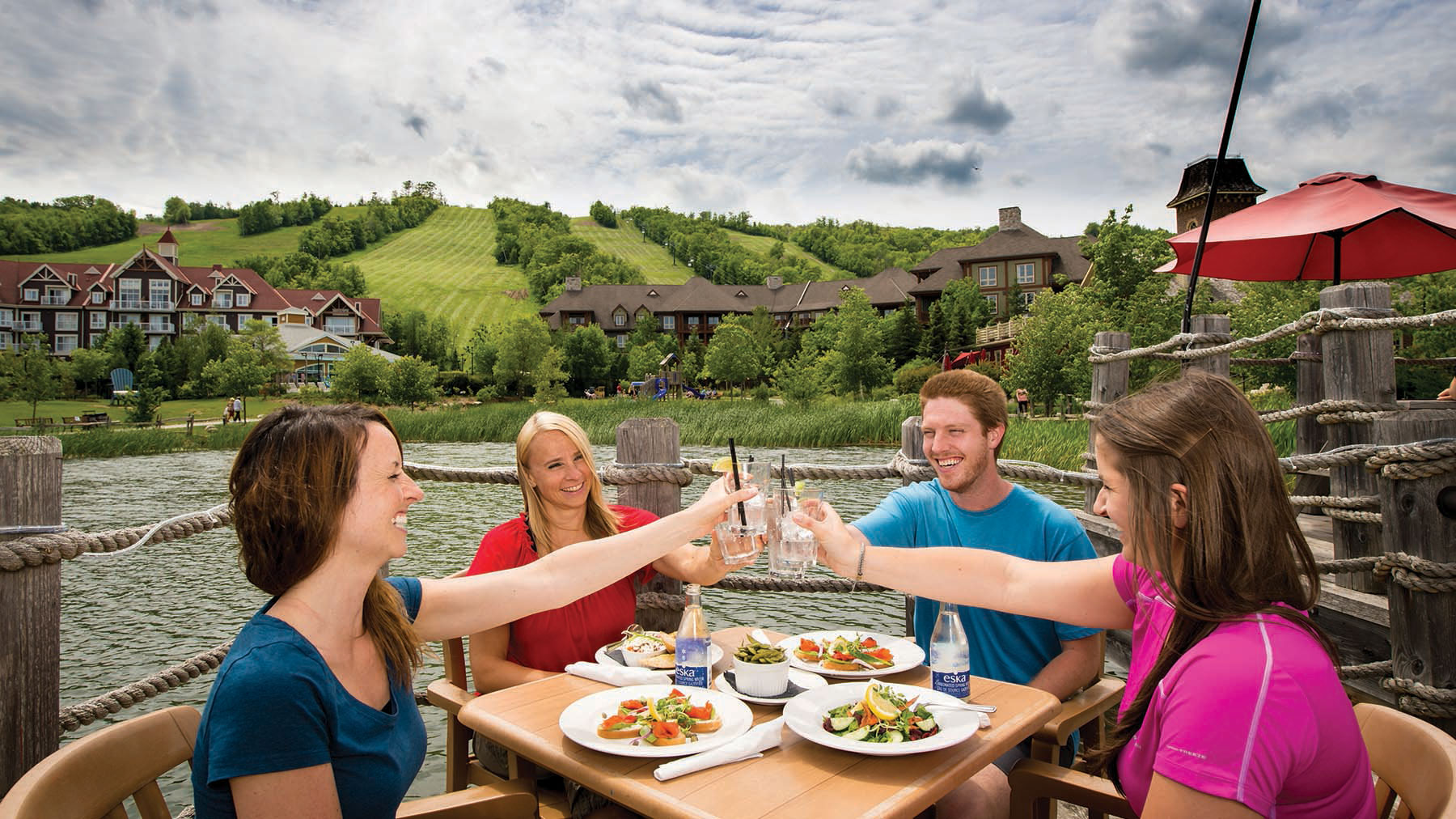 Eateries and Nightlife
If you're looking for a way to please the taste buds, the Village eateries are the answer. Whether you're a family looking to enjoy a quick meal or a couple looking for dinner and drinks, this unique collection of restaurants and bars has something for everyone.
Learn More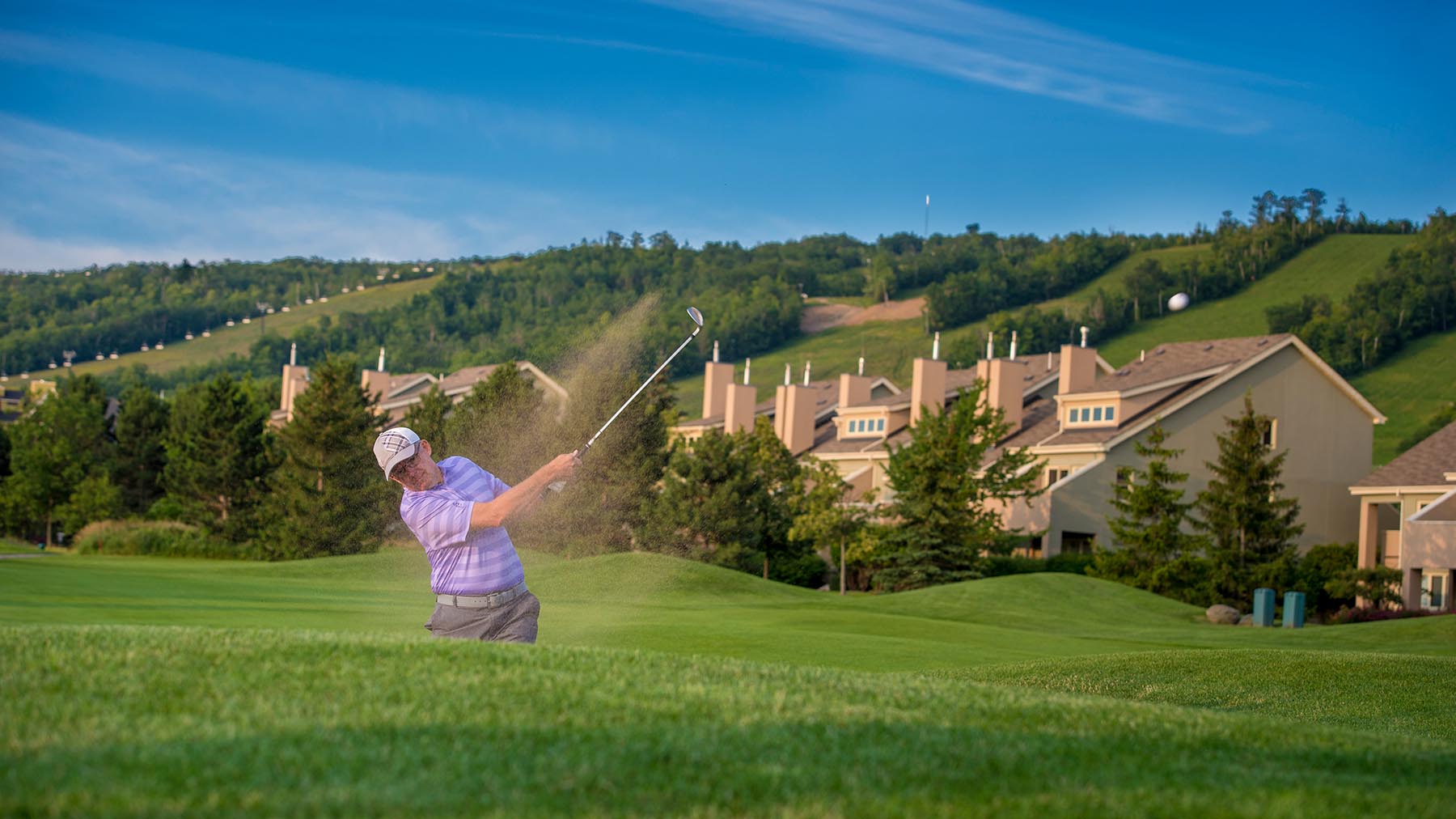 Monterra Golf
An inclusive course designed for golfers to exceed their own expectations from tee-off forward. Monterra Golf features rolling bent grass fairways, 86 bunkers, ravines, creeks, lakes, and elevated tee shots in an inspiring mountain setting that makes for memorable rounds. We take care of the little details like GPS tracking on all carts so that you can focus on the big picture.
Learn More
Mountain Biking
Discover Mountain Biking at Blue Mountain. Whether it's your first time venturing into the forest on two wheels, or you're a seasoned trail-riding veteran, you'll find something here that will put a smile on your face. From flowing singletrack, to technical downhill descents, the Blue Mountain Bike Park has it all.
Learn More
Every summer has a story. We can't wait to hear yours!
#LIVEITOUTSIDE
Declare Outsider status this year and tag your content with #liveitoutside to be featured in our gallery.