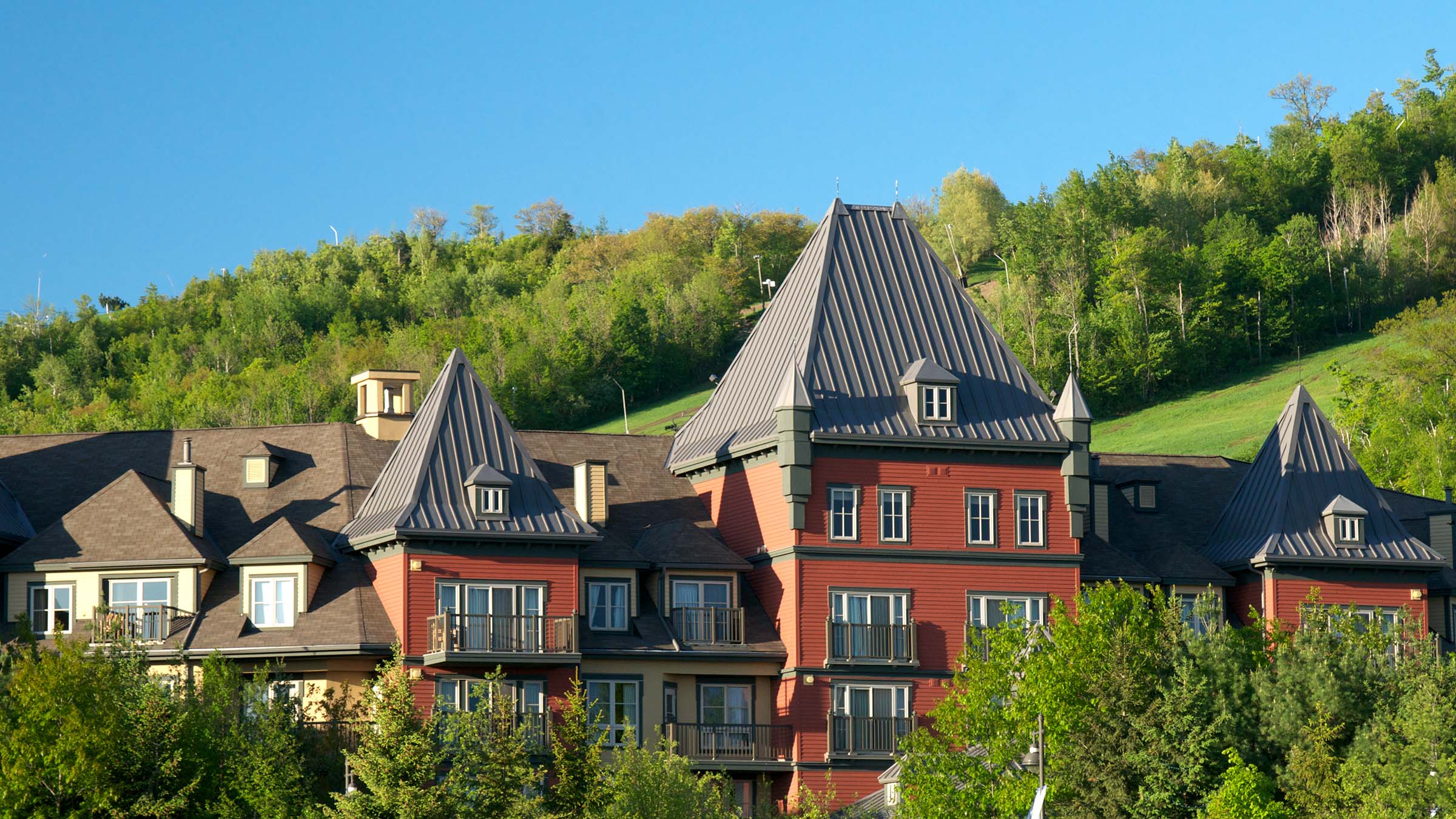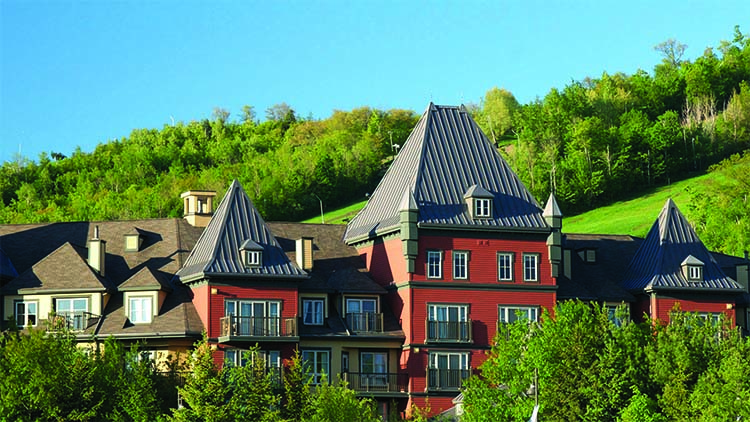 Welcome to the hub for information on the Grand Georgian Refurbishment



You will be able to find information related to the refurbishment project here.

As the project progresses from the planning phase, through the sourcing and purchasing stages and on into the execution phase we will post additional information for you to see e.g. any designer renderings, changes to scope, etc.

Check back regularly to see what's new!
Refurbishment Update Meeting
November 19, 2017
Grand Georgian Refurbishment Project – Update
Overview
Information contained in this communication will speak to the following
Blue Mountain Resorts decision to postpone and restructure the planned refurbishment of the Grand Georgian
The efforts that have been undertaken to date by BMR to move this project forward
The reasons that have prompted BMR to halt the project at least temporarily
Next Steps
Refurbishment of the Grand Georgian will be postponed and potentially restructured due to the coalescence of a number of factors that are serving to limit our ability to move forward. From the outset of this project several years ago our mandate was to progress in a way that would preserve the value of your unit(s) and ensure the longevity of the Grand Georgian's success as a lodging facility. Unfortunately the variables that have presented themselves force us to re-evaluate process, scope and timing of the project as presented. We can assure you that our commitment to you as homeowners has not waivered and this delay will be temporary while we work to mitigate the concerns highlighted in this communication.
The Path Taken

The timeline as presented called for in depth consultations with the Refurbishment Committee, comprised of a cross section of Homeowners including members of your Condominium Board. These steps were in motion shortly after the November 2016 Homeowner Information Session. The Committee was successful in determining scope and were instrumental in selecting a firm to execute the conceptual design for the refurbishment project.
As most of you are aware we hosted an initial Town Hall session to present the concept and preliminary budgets for the refurbishment. This Town Hall was attended by a small but vocal minority of Homeowners who were opposed to the project either in its entirety or to some varying lesser degrees. Blue Mountain came away from that meeting with a commitment to investigate reducing costs and potentially scope and to provide a clearer representation of the project.
Subsequently we hosted a second Town Hall where a revised budget was presented with cost reductions in the range of 18-25% depending on unit size. We had also committed to reducing the project management fee by one third, committed to absorbing the design fees applicable to the units and an investment in marketing dollars to re-launch the facility upon completion. It became apparent at this meeting that many of the same vocal opponents to the project were in attendance and the efforts undertaken by Blue Mountain were not well received. Additionally Blue Mountain Resorts committed to undertake a survey of owners in order to accurately gauge the level of Homeowner support for the project.
Shortly after this second Town Hall the Grand Georgian Board of Directors hosted their Annual General Meeting in Toronto. As expected much of the focus of that meeting outside of the scheduled election and the President's report was the planned refurbishment. It was clear that opposition to the refurbishment was the catalyst for your two new Board members to be elected as they were both amongst the vocal group opposed to the project. Subsequently the new Board has also appointed three Officers of the Board who to varying degrees are also amongst the same vocal group wishing to significantly impact the outcome of this project.
To be clear we support the efforts of the new Board in taking on the responsibility of an extensive condominium building tied to a multi-million dollar revenue stream for its owners. These volunteer positions can often times be thankless and we understand fully the effort that must be undertaken. We do however trust that this new Board will continue along the path of your previous Board. The prior two years have seen great strides in communication and co-operation with a renewed commitment to our shared interests.
Project Delay

No one item listed below is the driving force behind the decision to press pause on this project however when viewed in aggregate the potential pitfalls to Homeowners' property values, the fate of the Grand Georgian as a lodging facility and the impact to the shared benefit of the rental program are too important to ignore. It is for these reasons that we have chosen to halt progress until such time that we can better determine a revised scope and timeline that will benefit all parties.

Homeowner Commitment –
Blue Mountain has already received the signed commitment forms from 75% of the Homeowners. While it is not imperative for a project to have 100% participation we must be assured that this project will suit the needs of as many owners as is feasible. Taken in isolation this current level of approval would not be a road block however when reviewed in light of other concerns it supports the need to prompt a delay. A delay in the course of this project will assist in securing a greater consensus.
Board Commitment –
Blue Mountain has always maintained that the Rental Management Agreement that guides the need for ongoing refurbishments is one between the Rental Manager and each Homeowner. This is why the scope, design and timing of the refurbishment project must be guided by Homeowners via the Refurbishment Committee rather than at the behest of Blue Mountain or for that matter the Board of Directors. The decisions that are made with respect to this project will impact all parties for decades to come which is why those people driving the project must have a vested interest in its success for themselves as well as for the entire Homeowner group. We have yet been able to determine whether your new Board truly has your best long term interests in mind given our first-hand experience with some of the new Directors and Officers. A delay in the project will allow us more time to meet with the Board and discuss this project and others so that we may better understand their opposition and they might be better educated as to the merits of this refurbishment and the perils should it fail.
Budget Concerns –
The process is well underway for securing contractors, manufacturers and suppliers for the upcoming refurbishment. Site visits at manufacturing facilities, preliminary costing and sample design mock ups are steps currently underway. Of late it has become apparent that for a few major items specified in the conceptual design that their revised (decreased) budget numbers presented at the second Town Hall meeting will not be achievable. While the bulk of the soft goods, case goods and finishes are at or near target these few outstanding items could have significant impact on overall cost. A delay in the project will allow time to work with the Refurbishment Committee and designers in an effort to revise scope or timing of these elements to mitigate these cost challenges.
Next Steps
Blue Mountain Resorts understands and empathises with the frustration and possible anger this decision to delay may cause a significant number you. No doubt there will be many questions to be asked and we invite you to ask them of our Homeowner Services Team.
It was our hope to have presented you with the opportunity to view a fully refurbished model suite in time for the Homeowner Event scheduled for the weekend of November 18th. Unfortunately given the delays experienced thus far this will not be possible. We do however have available electronic mock-ups that we will distribute so that you may view in two dimensions the concept as planned.
We recognize that many of you have submitted payments by cheque. We will return all un-cashed cheques and make full refunds on all cheques cashed to date so please expect to hear from us shortly with respect to this.
Our next immediate step will be to revisit with the Committee and the designers and break up the refurbishment scope into smaller component pieces and create a proposed timeline to execute each piece over an extended period. This may result in an ongoing program of improvement to the property, an approach that is not uncommon in the Hospitality industry but is one that may have long term draw backs. Consultation with the Committee will be imperative in order to remain on track and within reasonable timelines. We will provide detail as progress is made to determine a revised scope and timeline.
In the context of a highly competitive lodging marketplace it is crucial for the Grand Georgian to maintain a narrative that demonstrates a commitment to maintain and refresh the facility. It is for this reason that we would press your new Board to consider the refurbishment of the Grand Georgian public spaces in lieu of the planned start for condominium renovations. To our knowledge the dollars have been budgeted and this step would ensure the continued improvement of the property driving asset values and ensuring a viable lodging operation.
Our commitment to you is to continue the forward momentum of this project in conjunction with the Refurbishment Committee while taking full account of all the variable factors that are currently at play. While we hope this process will yield a revised timeline to commence refurbishment in fall 2018, we recognize the spring of 2019 may also be a possibility. The ability to execute a public space refurbishment is much less complicated than coordination of the condominium project and if the Board is willing, we could see a project in play in very short order.
Thank you for taking the time to digest this communication and for your patience as we work to resolve those factors that are impacting our timelines to completion. Please do not hesitate to reach out to our team if you have any questions or concerns regarding this communication or the decision to temporarily delay the Grand Georgian Refurbishment project.
town hall meeting
Thursday May 24, 2017 @ 7:00pm
town hall meeting
Thursday March 23, 2017 @ 7:00pm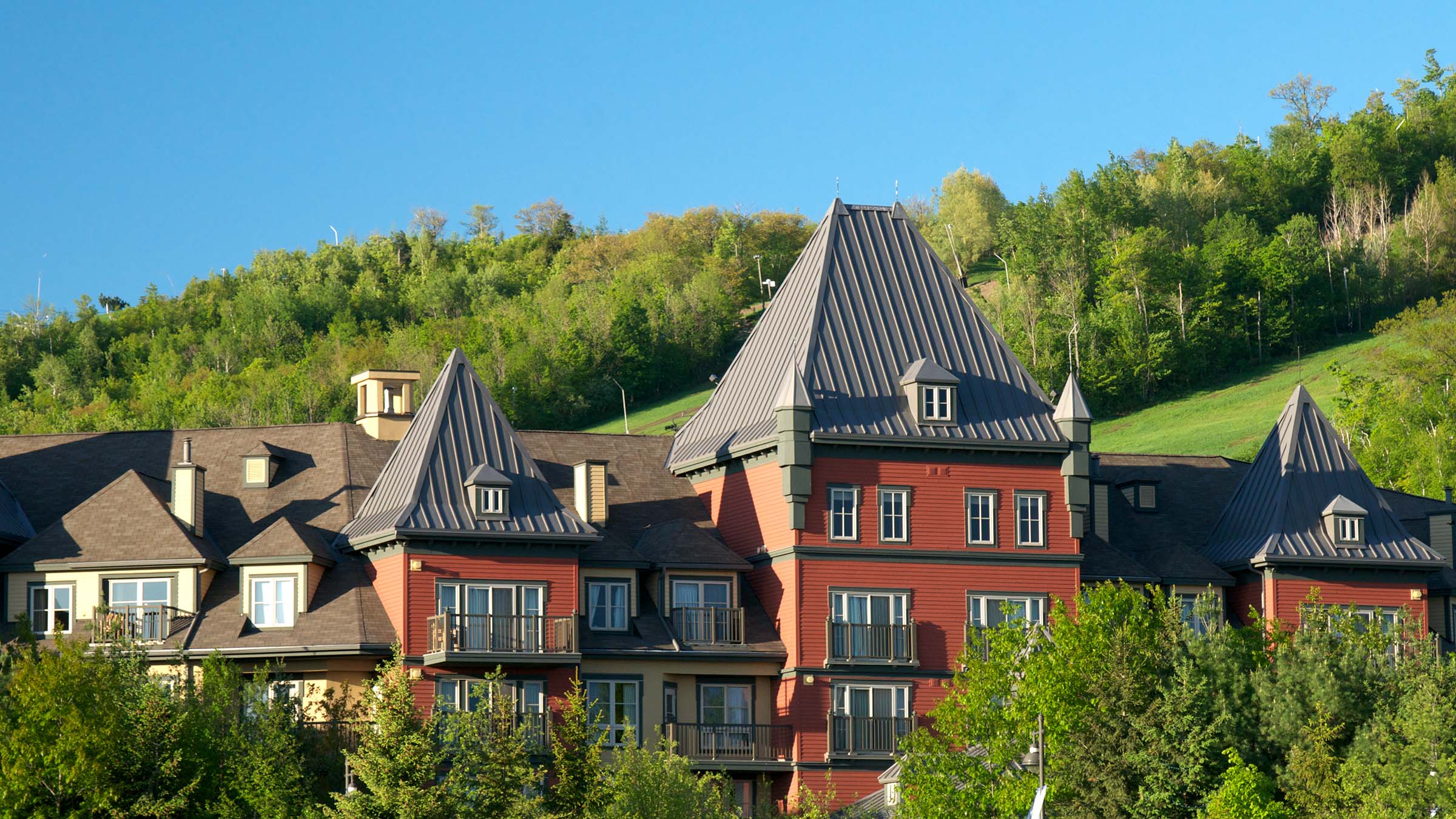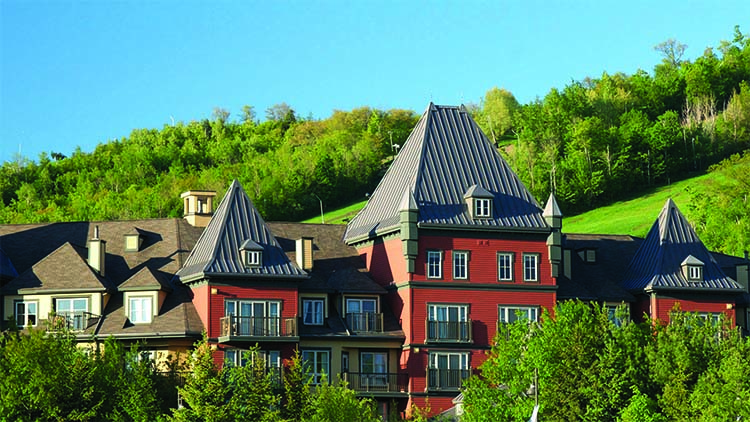 Frequently Asked Questions

I can get lower prices; why are the individual costs so high?
Our history generally shows individual owners cannot get lower prices on commercial grade and custom made furniture. However, we are always open to sourcing new suppliers and owners are welcome to talk to their suppliers and provide us with a competitive quote taking into account design specification requirements and a necessary ability for the manufacturer to produce and deliver products en masse to exact deadlines.
My suite looks fine, why do I have to refurbish?
With high prices come high expectations. Units must be more than fine if we are to continue to command high revenues. While some units do wear differently to others, hotels operate on the basis of providing consistent guest experiences and once one changes, it follows that everyone has to change. There also comes a question of form over function. Even though an item may still function it is necessary to also ask if it is current in terms of guest expectations.
Can I do the work myself?
No. By taking on responsibility for the work we also take on responsibility for delivering the final product on time and to the appropriate standard. Management of defect rectification and warranty claims becomes part of what we do after the fact. We cannot coordinate individual owners doing their own work with all the other moving parts that make up the project as this constitutes a loss of control in terms of process and quality – two essential components of project success


I want to talk to your suppliers – can you give me a list?
Unfortunately, we cannot do this. Suppliers of goods and services we use tend to be commercial operations and are neither geared to nor skilled in dealing with public inquiries and they do not have time to go over their costings with every owner that might approach them. An approach from an owner also puts them in a difficult position because they do not want to offend but at the same time become uncertain as to what they should say or not say because they do not wish to damage the relationship they have with us as the project managers.



How did you determine these prices when you don't have the designer specifications?
We have completed a number of projects and extrapolate prices from those. We reference market pricing for goods and services where we do not have more solid information. We also validate our figures or methods of deriving them by discussing our approach with contractors, vendors, etc. where necessary and appropriate. Costing this way has historically brought us within 10% of final costs.

The designer selection process is in hand and is something that will be done in collaboration with the Homeowner Refurbishment Committee. Ordinarily this step would have already been taken but in the case of this project we prioritized getting estimated costs out as soon as possible so that owners could access the longest possible payment plan period.


When will I have to do this kind of refurbishment again?
There is no absolute answer to this question. Replacement of things like soft seating and hard furniture, beds, etc. is dependent on wear and tear which in turn is dependent on occupancy and use levels.

There are guidelines in the RMA but that is all they are. We currently aim to do a refurbishment every 7 – 9 years. In this case we are refurbishing room components such as kitchens and bathrooms that generally have a longer life. We anticipate this type of need may come round every second refurbishment cycle. We are also looking seriously at devising a continuous and planned refurbishment program which addresses different components at different times and so distributes costs more evenly across time and brings greater certainty to owners.


Can I pay by credit card?
We do not accept credit card payments for projects of this sort. This is because all costs are flow through costs i.e. if a sofa costs BMR $1200.00 it is passed on to you for $1200.00. If credit card payments were accepted, BMR would have to add a 'profit margin to each item for all goods to offset the credit card merchant costs. This is not fair to all and takes us away from our desire to pass fixtures and furniture, etc. along at cost as part of our efforts to manage owner outlays as responsibly as possible.


Can I pay by revenue deduction?
No. There are cases where revenues will not match payment due amounts. Cheque payments bring certainty to everyone.


Can I come off the rental program?
Owners of the first 20% of units who ask, can remove themselves from the Rental Program following a set process that is laid out in the Rental Management Agreement.

After refurbishment will I generate more rental income?
This depends on many economic variables. Without any guarantee, traditionally buildings see an uptick in revenues generated after a refurbishment but this is not assured and is impossible to quantify in exact terms


Does the Rental Management Agreement state we have to refurbish to this scope?
As Rental Manager, BMR is permitted by the RMA to determine the hotel standard however, as a company we are sensitive to the fact that owners pay for refurbishment items and we do not take a cavalier attitude to these matters, responding to guest commentary, industry standards and the need to ensure the product we are selling in the market warrants the rates being charged.


Who determined the scope of work?
Ultimately, BMR determines the scope based on reviews of the physical spaces, guest and staff feedback and through vigilance in terms of what guest expectations are across the hospitality industry. However, the scope that is reflected in individual owner packages has been discussed and reviewed by members of the Homeowner Refurbishment Committee and has in no way been arrived at unilaterally.


I just replaced my appliance so will I still have to replace my stove?
If you have replaced a major appliance within one year of the proposed project start date, please contact BMR


What happens if costs come in much higher than estimated?
While the costs of refurbishment are the responsibility of owners, BMR prides itself on its prior record in bringing projects in at or very close to early estimates. Where adjustments are required after budget costs have been distributed to owners, any adjustments are incorporated into a final balancing payment. These adjustments can go down as well as up. Savings are also passed along.


What if I sell my unit mid payment plan?
There are a couple of ways to address this issue that involve coming to an agreement between seller and buyer. This is something your realtor can assist you with (especially if they are familiar with Village properties and our Rental Program). BMR is willing to assist realtors who may need some insight on a matter such as this


What if I don't want to go forward with the refurbishment?
Your unit will come off the rental program once it no longer meets the hotel standard or if you decide to remove it beforehand. There are notice provisions contained in the RMA and HOS will provide advice and guide you through the process and implications if you chose to explore this route


What happens to old furniture and appliances?
All items of furniture in your units belong to you. You will be given an opportunity to come to the Resort to pick up items such as the dining room set and kitchen appliances that are being replaced in Stage 1 of the project. We will be sending you a list of the available items and a date for collection at a later date.

Uncollected furniture will be sent to a liquidator, possibly offered in a staff sale or distributed to local charitable organizations. Every effort is made to avoid true disposal.



What is BMR paying for, why do I have to pay 100% of the cost to refurbish?
BMR is responsible for the hotel lobby furniture and equipment that services the hotel operation as well as the office spaces for which it is responsible. BMR does not own any of the assets in the rooms and as per the RMA, these are costs that are borne by owners.


What is the admin fee for?
There is an extensive commitment of time and effort in planning, negotiating and project managing refurbishments plus considerable post project work. This is over and above the day to day work undertaken by HOS and constitutes things like, committee work, supplier sourcing, product testing, financial management, scheduling, expediting, communications, defect listing and correction, etc. Market rate for services such as these is 12-15% of project value. BMR sets the fee at 3%.


What is involved in the kitchen refurbishment?
Refurbishment of this space will include re-facing of existing cabinets with new doors and hardware. Counter tops will be upgraded, appliances replaced and updated backsplashes installed where appropriate. Floor tile will be updated.
What is involved in the bathroom refurbishment?
Refurbishment of this space will include new vanity, vanity mirror, vanity light, sink and fixtures. Floor tile and wall tile in the bath/shower enclosure, painting and accessories (towel bars, etc.) are included. We anticipate ceiling fans will be replaced and we are keen to replace existing tubs with walk in, glass walled shower enclosures as these are much more efficient in terms of water usage (and therefore utility bills) and are consistent with the industry trend.
I don't want my bathtub removed, I would like to keep mine?
We are becoming aware that there is a move away from tubs in the industry. The use of showers presents a more updated feel and they are far more efficient from a water use perspective and as such represent a more proactive position in terms of environmental stewardship. This – an increasingly important factor in destination choice making particularly among younger demographics


Why do all my costs of ownership keep going up? I just got a special assessment, you have put up my condo fees by 30% in two years and now you want this.
BMR is solely responsible for renting your unit and operating the hotel/resort. Special assessments, condo fees, etc. are not connected to this and are matters that fall under the umbrella of other entities such as your Condo Board


What is my Return on Investment (ROI) going to be?
This refurbishment is very much about maintaining a standard and keeping the Grand Georgian current and attractive to guests. The ROI argument is a little misleading as this is more a discussion around the need for straight replacement at the 'end of product life'. If one owns an old car it will eventually break down. If one wants to keep driving, at some point it is necessary to buy a new car rather than continuing to 'invest' money in repairs.



Please explain the different Payment Plan options
Traditionally, refurbishment payment plans have been structured over a maximum period of nine months. For this project we are being proactive in extending that time line and providing additional payment options to Owners. We know some owners prefer to finance their refurbishment in fewer but larger sums and the options below flow from recognition of this fact.

Option 1 - Twelve cheques per phase:
These cheques will be cashed on a monthly basis and serve to spread the payment of the refurbishment in increments across the longest possible period.

Option 2 - Two cheques per phase:
Two cheques, each in the amount of 50 % of anticipated costs for each phase.

Option 3 – One cheque per phase:
One cheque for 100% of the anticipated cost associated with Stage 1 of the refurbishment due before the date in 2017 when BMR starts to issue orders to suppliers and pay deposits. Another cheque for 100% of the cost anticipated for Stage 2 of the refurbishment will be due at a similar point in time in 2018.

Credit card payments will not be accepted for this project.



What does the contingency item on the estimated costs mean?
There can be a number of unforeseeable items that crop up during any project. If you have conducted home renovations this will not be a foreign concept to you. In the case of a hotel refurbishment, contingency is designed to ensure funds are in place to cover off such expenses. For example, carpet pricing is highly dependent on the price of oil at the time an order is made and consequently can vary from the cost estimate we provide you many months in advance.
Unused contingency is either applied to any final amount due (the balancing payment or it is credited back to you at the end of the project.



What happens if I do not return my Acknowledgment form and payments?
If you do not return this form to us, unfortunately we will have no option other than to remove your unit from the rental program at a date that will be notified to you. If this is something you are considering, we urge you to call us immediately and discuss the matter as there are some serious considerations that you need to take into account before making a decision like this. HOS will be more than willing to explain all of the implications to you in an open and unbiased way.



What is the justification for the refurbishment?
The refurbishment goal is to update your building's decor to meet and exceed the ever increasing expectations of guests who stay in the Grand Georgian and who pay market leading room rates. Increasing amounts of negative guest feedback, observations and comments from staff, price resistance and the fact that a hotel must remain current and in line with broader industry standards have all been factors in moving this project forward.

Schedule of communications
Grand Georgian Refurbishment 2018/19

The following schedule outlines a sequenced summary of messages to and information shared with owners. This is provided to assist you if you need to go back through any correspondence we have sent.
Date
Summary
September 29, 2016
Invitation to dedicated refurbishment meeting on November 13
(Home Owner Weekend)

November 13, 2016
Live, initial presentation by BMR
Request for volunteers – Refurbishment Committee
December 21, 2016

Thanks to owners who attended HO Weekend meeting
Refurbishment Committee Members named
Announced first meeting of Committee has occurred

February 3, 2017
Notice of intention to refurbish – formal notification. Provisional discussion of scope, execution strategy and payment plan options

February 28, 2017
Owner information packages. Individualized cost estimates and explanation of process, payment plans, availability of FAQ and
invitation to Town Hall Meeting on March 23, 2017
February 28, 2017
GG Refurbishment web page goes live (link given in Owner information packages). Contains FAQs and invites owners to check
back for additional content as project progresses

March 3, 2017

Mailed hard copies of the Owner information packages

March 20, 2017
Town Hall Reminder email

March 23, 2017
Town Hall meeting in Vaughan at 7pm
April 4, 2017
Video of Town Hall meeting posted to web site
April 21, 2017
Town Hall Meeting #1: A Summary and link to webpage with the Q&A
May 11, 2017
Revised packages with a new acknowledgment form due back no later than May 31, 2017
May 26, 2017
Town hall meeting video No.2 posted and associated message sent to all owners
May 26, 2017
Survey of owners seeking approval or otherwise of 'as proposed' project compiled and link to same sent to all owners
May 30, 2017
Reminder of request for completion of survey sent
June 2, 2017

Survey results showing majority of owners in agreement with as proposed project distributed to all owners

June 6, 2017
Follow up message (post survey) sent to those who provided a yes response

June 9, 2017
Registered mail letter sent to all owners from whom no response has been received one way or another

June 13, 2017
Follow up message (post survey) sent to those who provided a no response.
View Questions and Answers
August 18, 2017
Refurbishment Update - We have News!
September 28, 2017
Grand Georgian Refurbishment Update - Postponed
November 19, 2017

Invitation to dedicated Refurbishment Meeting
Homeowner Weekend