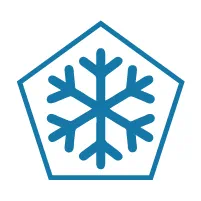 Snow How

Self-Learn System
Everything you need to make learning to ski or snowboard simple and fun.

The Snow How Self-Learn System is the easiest way to immerse yourself in Canada's renowned ski and snowboard culture.


From Olympic snowboarders to the most dedicated ski instructors, everyone started the same way as you—learning one skill at a time. Remember, even during the excitement of your very first day, you will find the fun as you begin to build your basics. Blue Mountain's Snow How Self-Learn System bundles gear, lift access, knowledge, discounts and more!
The Self-Guided Smart Terrain Circuit
The 5 step-by-step Progression Pillars will visually guide you through the basics and are located at both the Village and South Base Lodge Learning Centres!

What is Smart Terrain?
In our Learning Centres, the terrain has been specially groomed to enhance your learning experience. The formed learning terrain, or Smart Terrain as we call it, is what sets Blue Mountain apart from other learning destinations. When you begin, notice the landscape around each pillar and find the terrain that compliments what you are learning!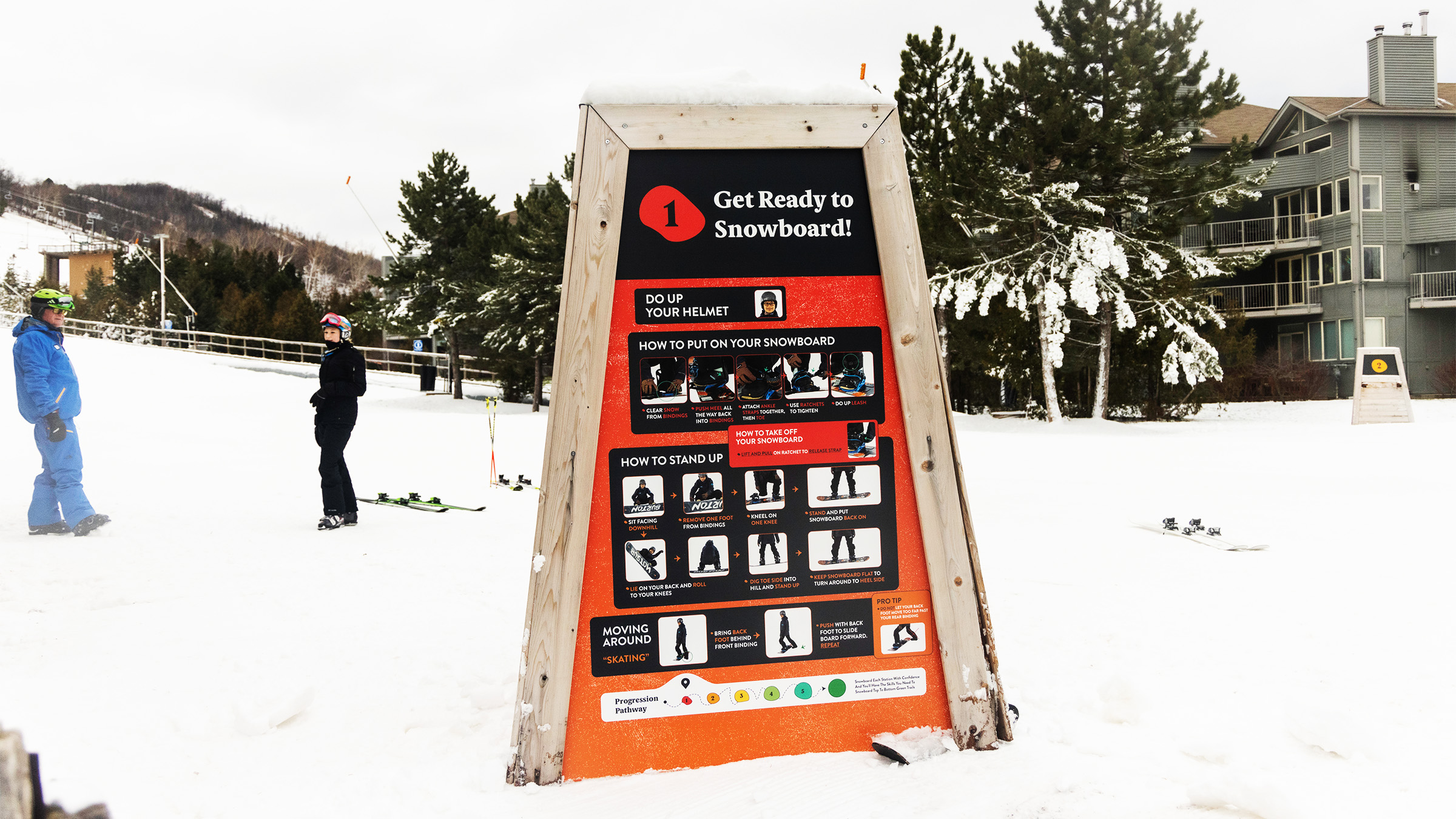 1. Getting Ready to Ski / Snowboard
● Do up your helmet
● Learn to put on your skis / snowboard
● How to take off your skis / snowboard
● Best practices to stand up
● How to move around or shuffle on the ground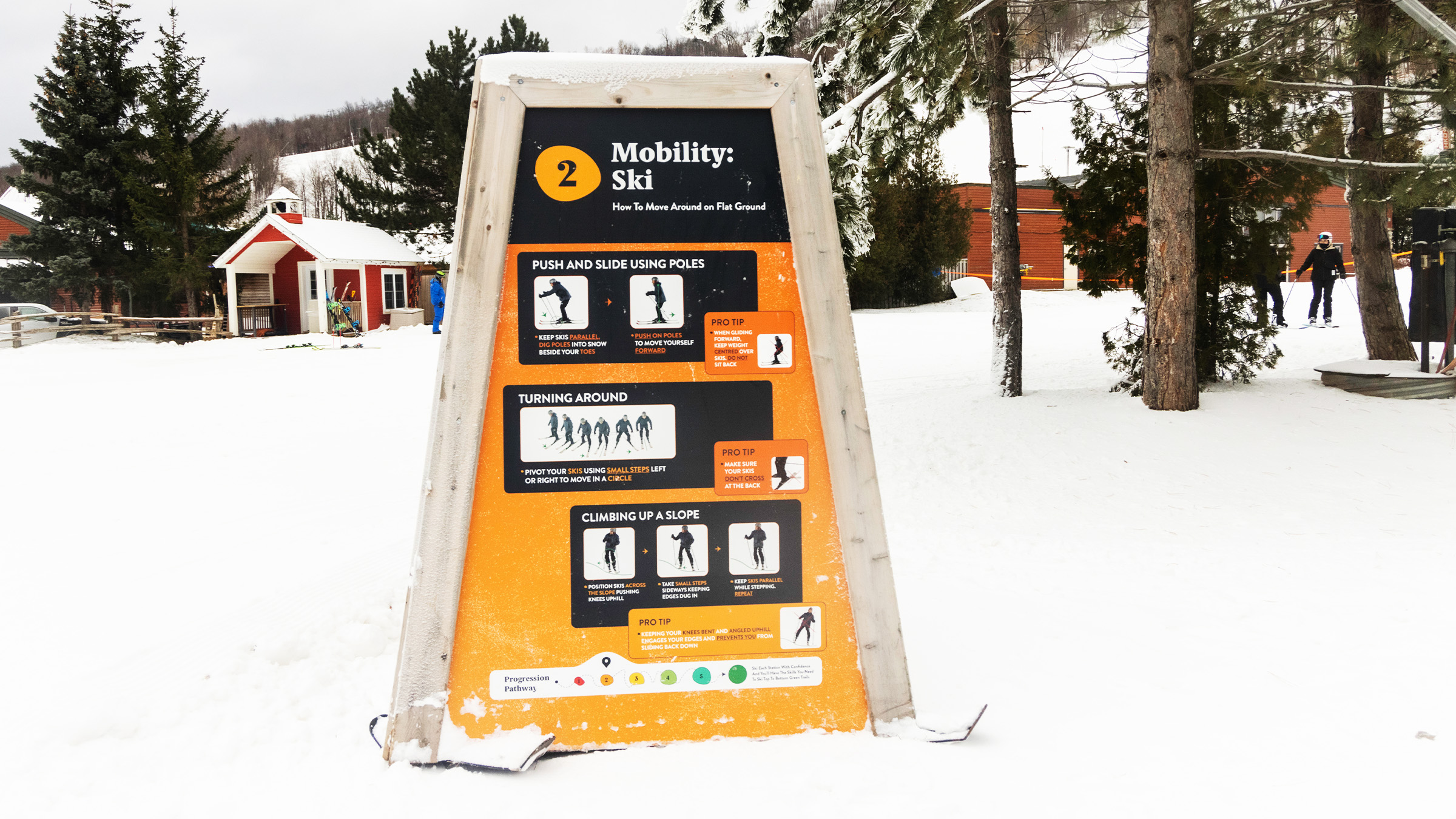 2. How to Move around on Flat Ground
● Push and slide using poles or push and glide on a snowboard

● Best body position

● How to turn around

● How to climb up a small slope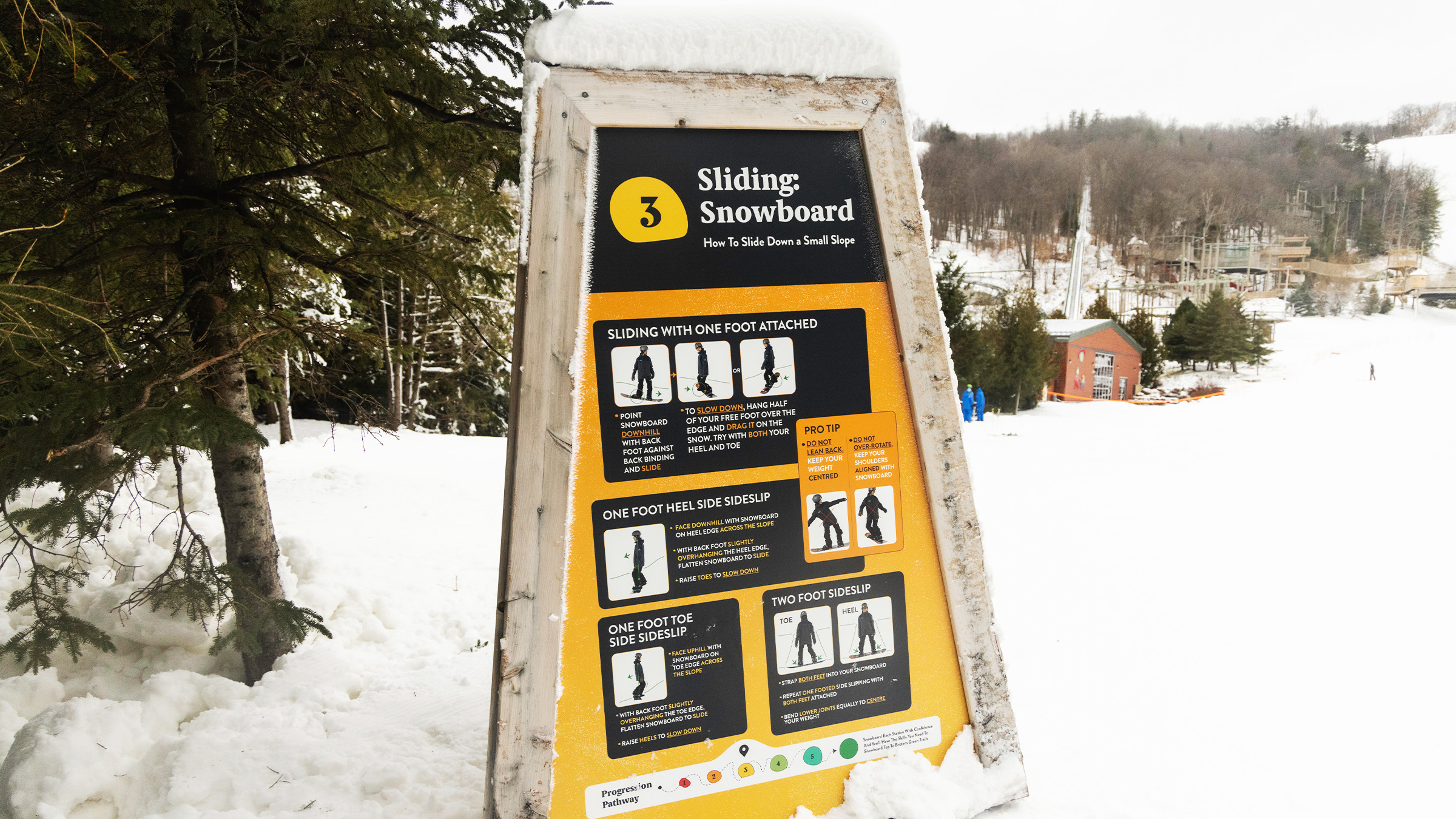 3. How to Slide Down a Small Slope
● Sliding while balancing on straight skis or one food strapped into a snowboard

● How to control your speed while sliding

● Sideslipping or siding in a wedge position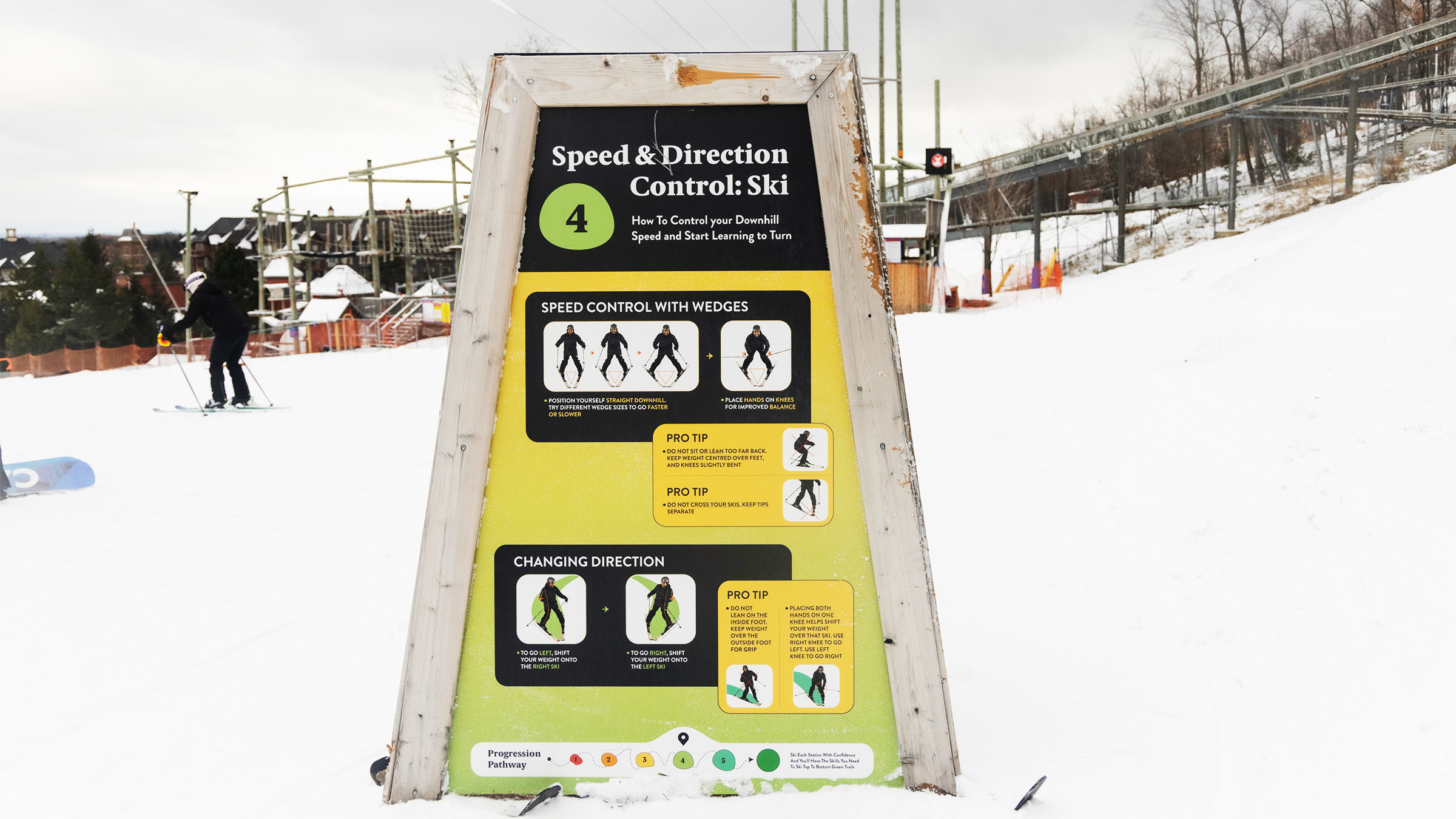 4. How to Control your Downhill Speed and Start Learning to Turn
● Speed control with a wedge on skis or sideslipping on a snowboard

●Moving left to right across the hill

●Changing direction on skis or starting to make turns on a snowboard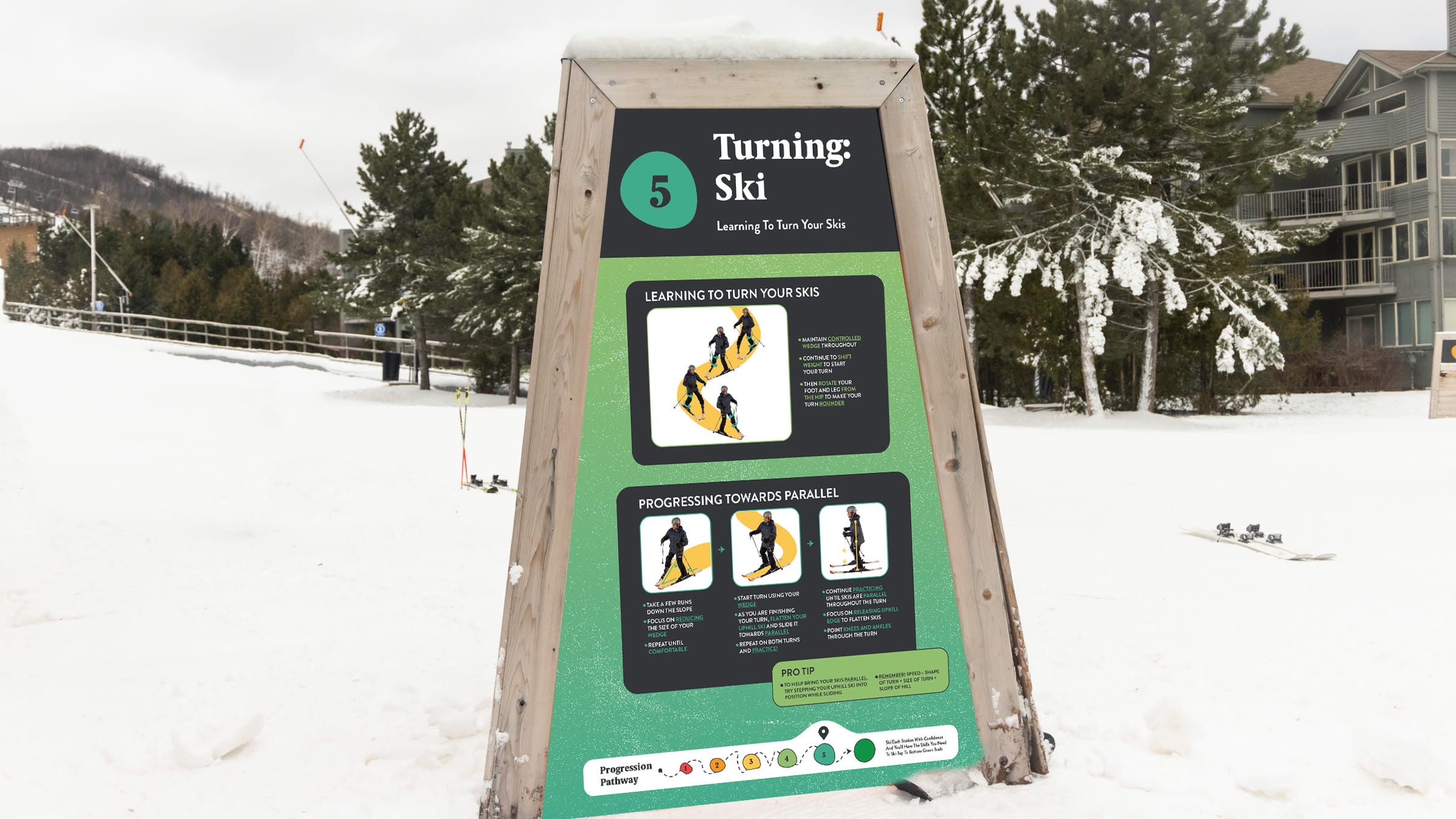 5. Learning to Turn
● Learn to connect each turn on skis

● Learning to connect heelside and toeside turns on a snowboard

● Progressing towards parallel on skis
A Progressive Path to Learning – Come Back, Save More!
The more you come, the more you learn, and the more you save!


The Progression Pathway helps you learn and save on the way. Keep an eye on your emails after your first Snow How visit to purchase discounted and complementary products for your second, third or fourth visit. Each tier is available upon completion of a visit.

Exclusive Return Offers (Launching January 2023)

Want to book these offers in one visit? Please call our contact centre to assist you at: 1-833-583-2583.
*Price before tax. Subject to availability. Some conditions apply.

**Voucher redeemable at Grand Central Lodge, South Base Lodge, Inn Café, or Bullwheel

***Valid at The North Face, Red Devil, Columbia, Burton, Hillside Mountain Accessories, Lifted and the Kombi Warmth Centre

**** Redeemable at Woodview Mountaintop Skating, Ridge Runner Mountain Coaster, or Hike N' Tube (weather and conditions permitting).