Spring Golf Getaway
Swing a Round at Blue Mountain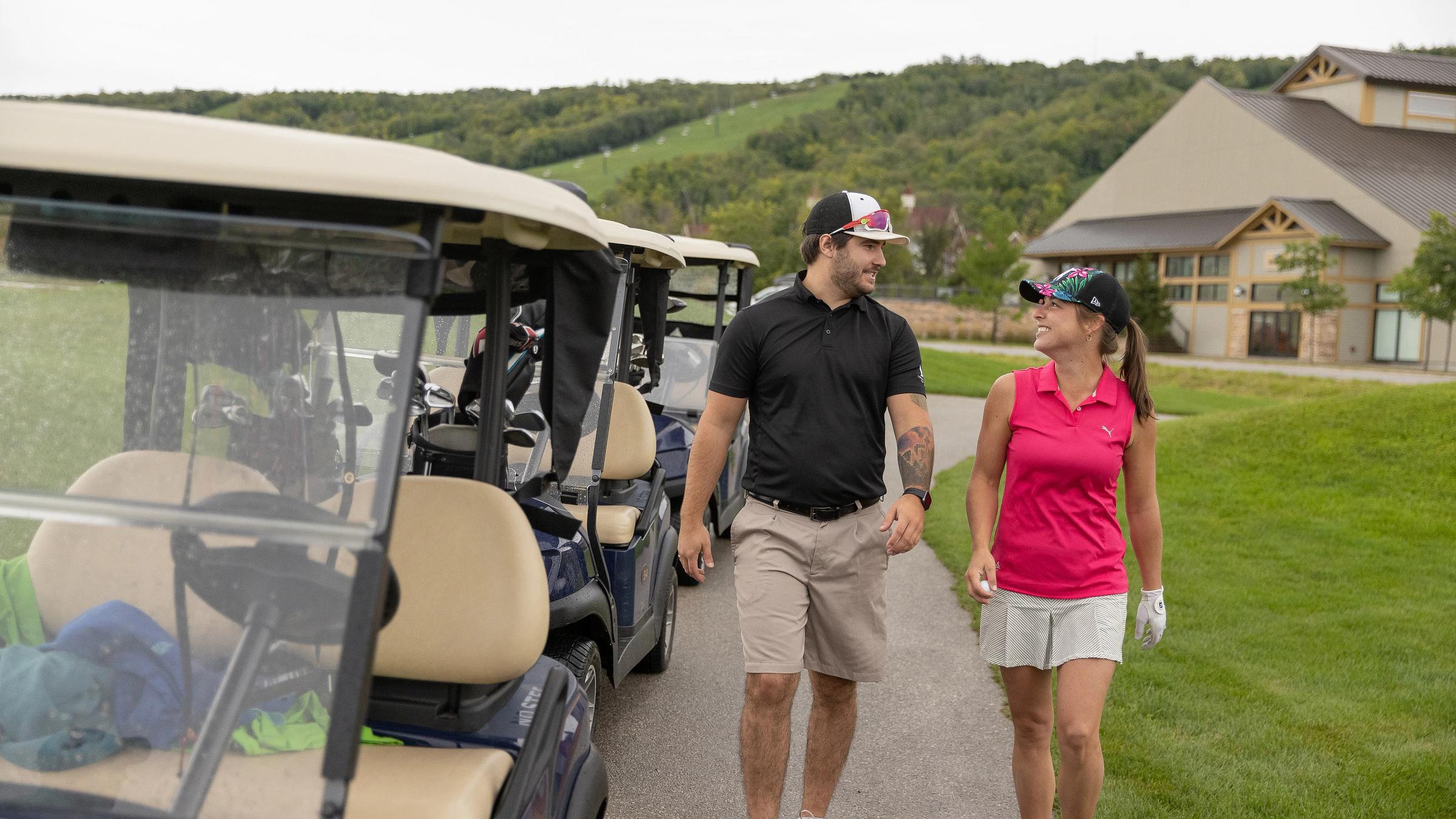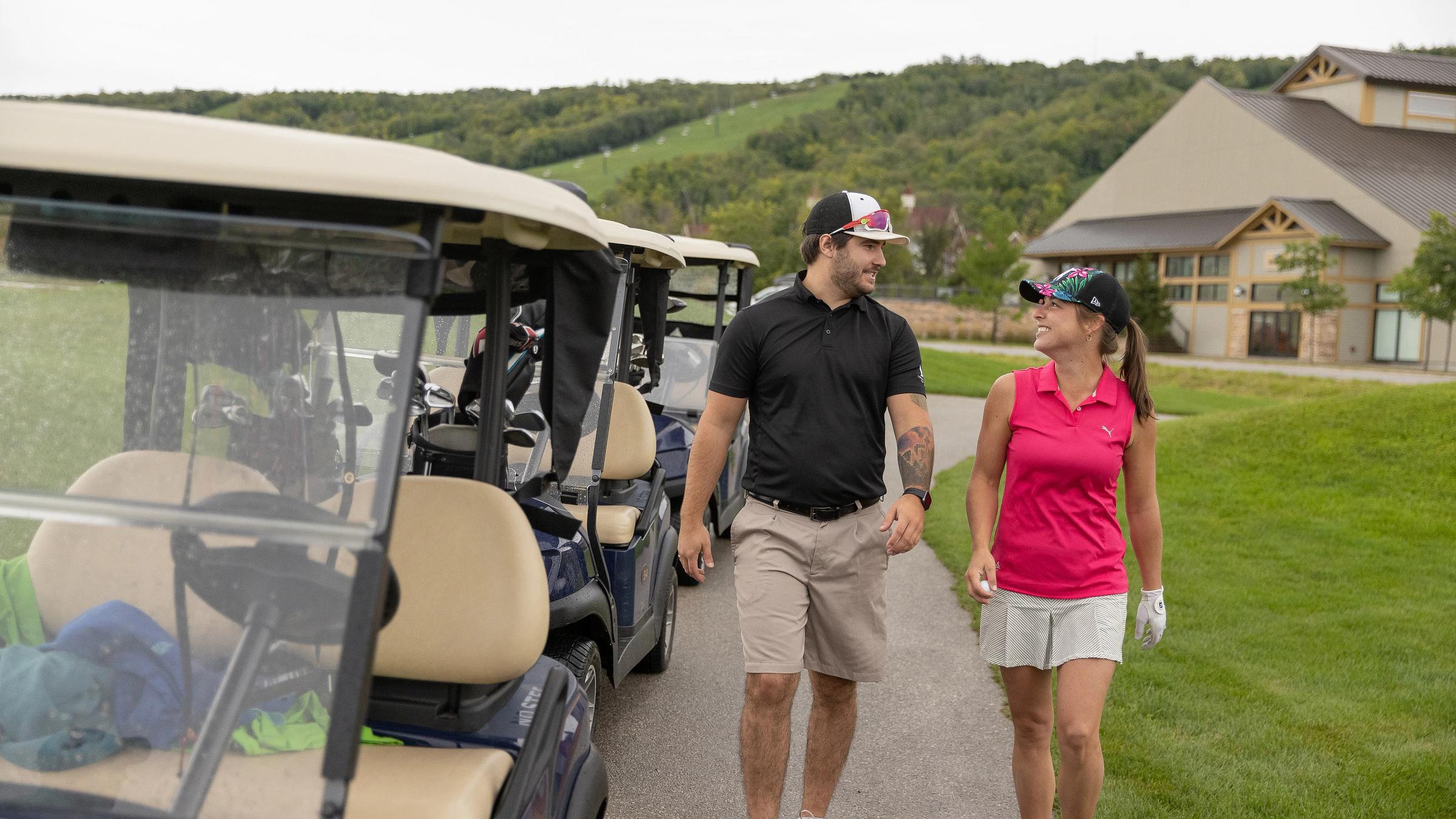 A Trip Just Fore You

If you're serious about Golf, then the South Georgian Bay Region is a destination to consider for your next fairway bound vacation. Use Blue Mountain and Monterra golf as your home base, while you take in courses around the area. Throw in some local tours of wineries, cider houses and breweries in between rounds and the result is a getaway worthy of sacrificing your handicap.
Day 1

Whether you're traveling as a duo or a larger group, there are plenty of accommodation options to provide you with a comfortable home away from home. The Blue Mountain Village is a stone's throw from Monterra Golf, and Resort Home at Blue Mountain are perfect for groups.

Your drive to the resort was going to have you pass right by Batteaux Creek Golf Course, so you decide to arrive early and play a warm up there. The view of the Niagara Escarpment a constant reminder of your next round at Monterra.

After checking in to your accommodation, a trip to Scandinave Spa to sink into the outdoor baths and reflect on your Beatteaux round. Dinner at Northwinds Brewery in the Village, is the perfect end to the day.


Day 2

You reserved your first round at Monterra early, so grabbing a quick bite at the Leaderboard Bar & Grill is a convenient option right next to the pro shop. With food and beverage options available on course, you can avoid the hassle of packing your lunch. The only thing you need to worry about, is how you're going to keep your mind on the game and off the views!

After your round, you explore the Blue Mountain Village and stake out the perfect place for dinner. You spy the Cascade Putting Course, and as you get closer you realize this isn't your typical mini golf. You make a mental note to give it a try before you leave.

A quick dip in the outdoor pool and some après game beverages, it's time to walk back to Magnone's Italian Kitchen for some classic Italian food. You're going to need your carbs to last tomorrow's round at Lora Bay.


Day 3
After a filling breakfast at the Sunset Grill, you pack up and head towards Thornbury to check out the harbour and the dam. A stop at Thornbury Village Craft Cider on the way back to the Resort is a must.
Locations Mentioned In This Article