Youth Groups and Day Camps
Foster Friendships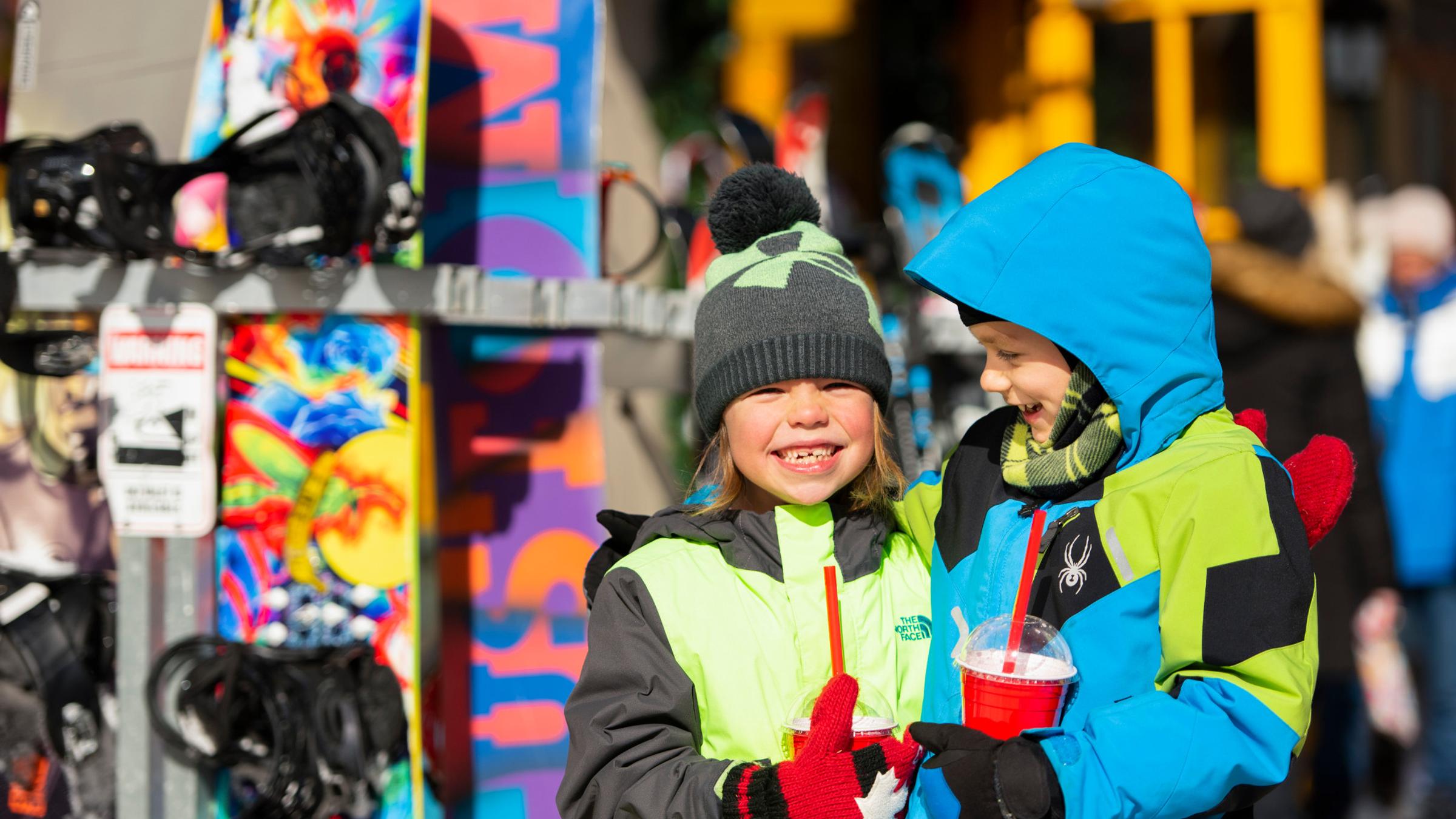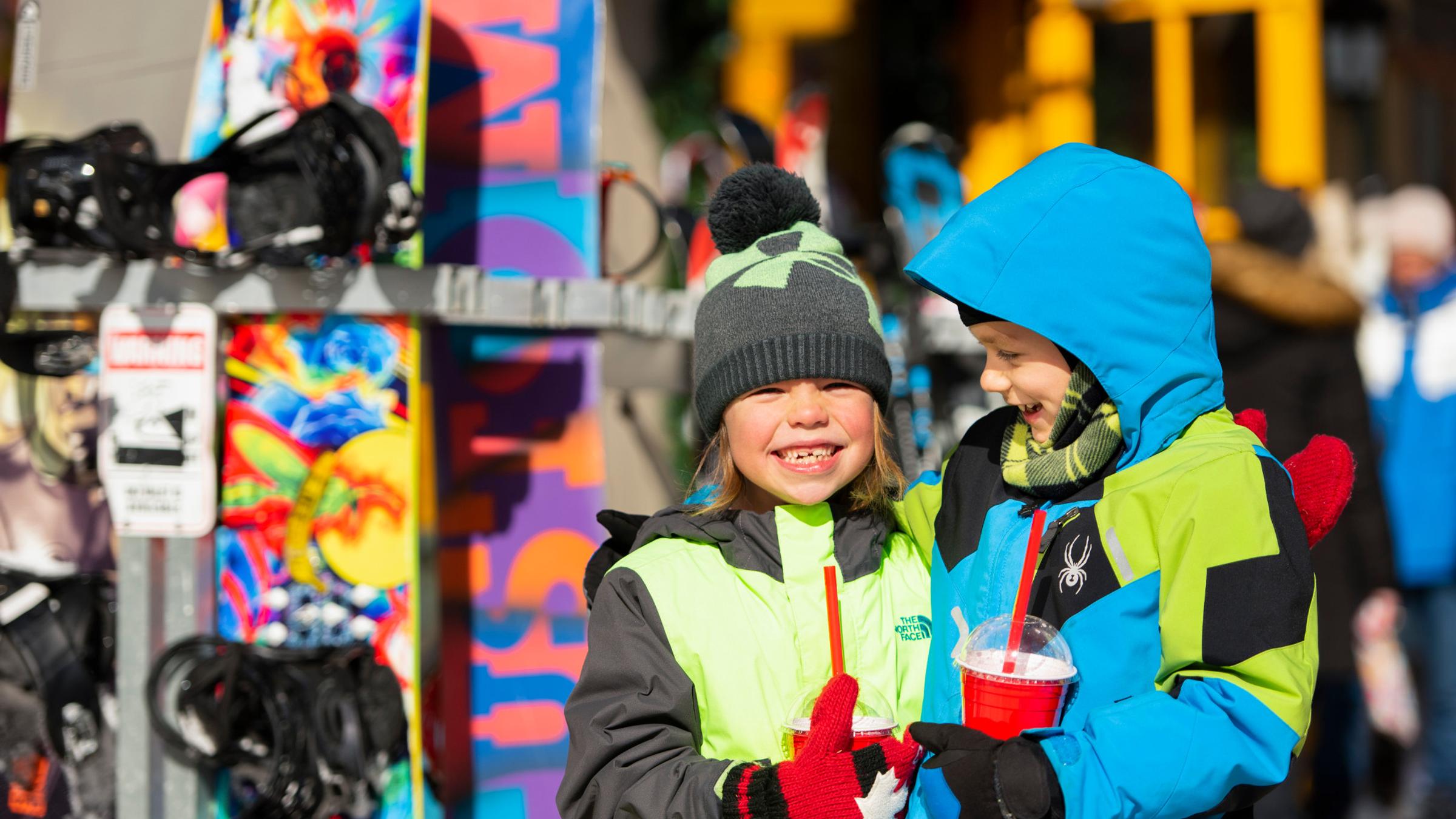 A Mountain of Adventure Awaits!

If you're part of an organized church groups, youth organizations (scouts, guides, cadets), ESL (international summer students) and not-for-profit groups, Blue Mountain has you covered with special pricing on outdoor adventure at Blue Mountain.

Green season attractions like ropes courses, zip lines, mountain coaster and more are easily accessible with a Play-All-Day wristband, giving you unlimited entry all day long. Winter visits rally up a new set of activities including skiing, snowboarding, mountain coaster, skating and more. Your group will also have access to group meal programs and a full pedestrian village full of unique shops and entertainment to explore

Attractions operations are subject to change based on legislation provided by the Ontario government in response to Covid-19.
BOOKING DETAILS & REGISTRATION
Bookings must be made at least 72 hours prior to arrival. Minimum group size is 16 people. Please contact Recreation Sales at 1-833-583-2583 or complete a Request for Proposal to register your group.

Youth Day Group Rates

All rates are per person, per ticket. One ticket valid at each attraction.

Play-All-Day Pass Includes access to all Blue Mountain Attractions, with the exception of Monterra Golf. Blue Mountain Beach access is exclusive to Blue Mountain lodging guests with a Play-All-Day Pass or Play-As-You-Go Base Camp Ticket. Age, height and weight restrictions apply. Subject to weather conditions, and availability. May change without notice.

Rates

Tyke

Youth

Young
Adult


Adult



Play All Day Pass

Explore All Day Pass



2021/22 Pricing
Coming Soon


Play As You Go Tickets

Add On Adventures






Age Groups | Tyke: Ages 4 and under | Youth: Ages 5-12 | Young Adult: Ages 13-17 | Adult: Ages 18 and up

Base Camp Attractions

Apex Bagjump
Chutes and Lumber Ball Run
Cascade Putting Course
The Rock Climbing Wall
Open-Air Gondola
Ridge Runner Mountain Coaster
Wind Rider Triple Zips
Plunge! Aquatic Centre (3 Hours)

30-Minute Mill Pond Rental


Mid-Mountain Attractions

Woodlot Low Ropes
Canopy Climb Net Adventure
Timber Challenge High Ropes


Additional Attractions

Mountaintop Segway Tours
Bike Rentals


2019/20 Youth Pricing


Ages 5-17 years. Saturday rates apply December 21, 2019 to January 3, 2020, February 17, 2020 and March 16-20, 2020.




| | Mon-Thu | Fri | Sat | Sun |
| --- | --- | --- | --- | --- |
| Youth 8-Hour Lift Ticket (ages 5-17) | $40 | $44 | $49 | $44 |
| Youth Ski or Snowboard Rental Package w/ Helmet | $29 | $29 | $49 | $49 |
| Beginner Ski Lesson Package (ages 13+) | $89 | $89 | $109 | $109 |
| Base Camp Attraction Ticket (ages 13-17) | $11.90 | $11.90 | $13.60 | $13.60 |
| Base Camp Attraction Ticket (ages 3-12) | $9.80 | $9.80 | $11.20 | $11.20 |

2019/20 Leader Pricing


Saturday rates apply December 21, 2019 to January 3, 2020, February 17, 2020, and March 16-20, 2020.




| | Mon-Thu | Fri | Sat | Sun |
| --- | --- | --- | --- | --- |
| Adult 8-Hour Lift Ticket | $50 | $59 | $66 | $59 |
| Adult Ski or Snowboard Rental Package w/ Helmet | $34 | $34 | $59 | $59 |
| Base Camp Attraction Ticket | $11.90 | $11.90 | $13.60 | $13.60 |

Leaders receive one complimentary Lift Ticket for every 20 Youth Lift Tickets purchased. For registered NFP's only.

2019/20 Accessory Rentals


Weekend rates apply December 21, 2019 to January 3, 2020, February 17, 2020, and March 16-20, 2020.




| | Midweek | Weekend |
| --- | --- | --- |
| Winter Jacket or Pant | $20 | $25 |
| Goggles or Helmet | $10 | $15 |
| Storage Locker or Bin | $8 | $10 |
All prices +HST

Groups of 16 or more must be pre-booked 72 hours prior to arrival
Age/Height/Weight/Clothing restrictions and guidelines apply
Outdoor activities are weather dependent
Group Services to finalize daily agenda and programs
*Advance Bookings required
**Mill Pond Activities open daily July/August