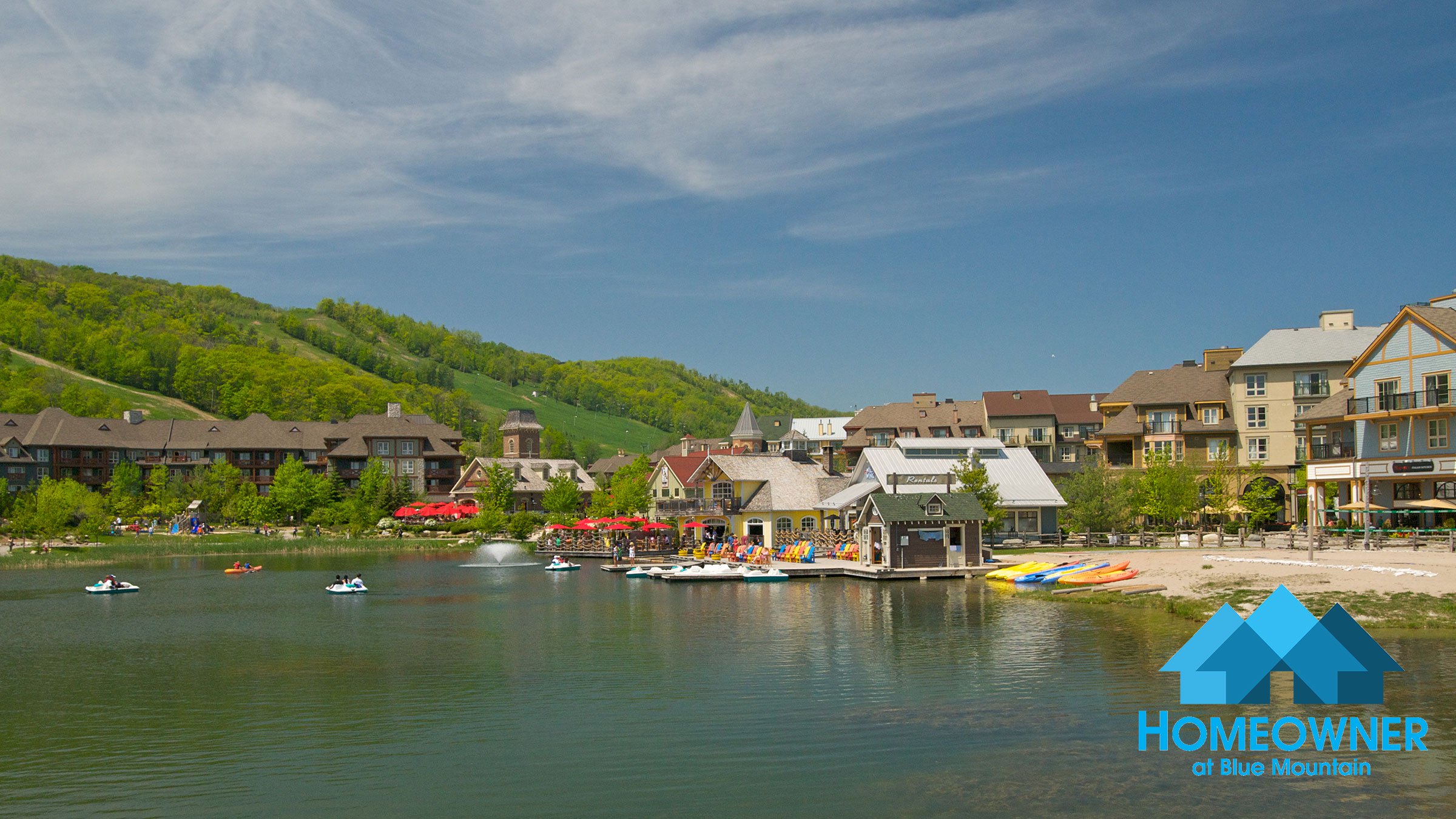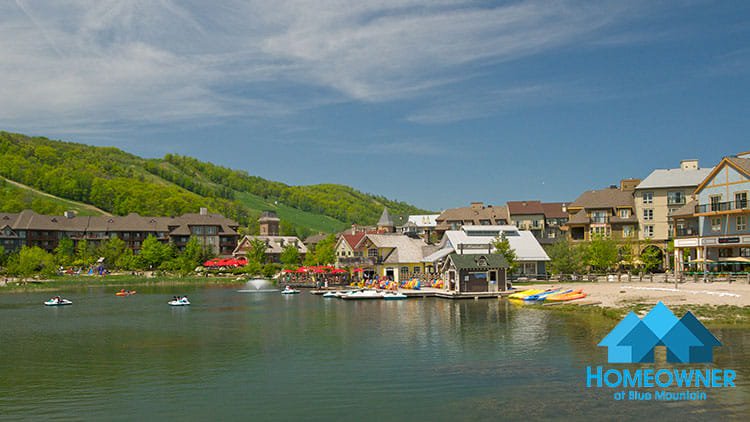 Back for another year is the Blue Mountain Rental Homeowner Privilege Program. We are very pleased to be able to offer you this list of discount privileges for the 2017/2018 Seasons. All Blue Mountain Rental and Westin Rental Homeowners, their spouses and dependent minor children under 18 years of age can register for a complimentary Privilege Card. This card allows you discounts to Blue Mountain's four season recreation and activities. If you choose to add 2017/2018 Season Passes, 2017 Golf Memberships or 2017 Bike Season Passes you can do so at the time of registration or any time during the season providing you have registered.

May 1st, 2017 is the launch date for the 2017/2018 program and to ensure you receive the best value from your relationship as a resort homeowner, be sure to register. If you have your 2016/17 card, we will automatically renew your card. If you have previously registered and have not picked up your card, it has been renewed and is ready for pick up.
HOMEOWNER PRIVILEGE CARD PROGRAM 2017/2018
Valid May 1, 2017 to April 30, 2018

BENEFITS & DISCOUNTS
• 20% off all Monterra Tennis court fees and programs
• 20% off all Mountain Bike lesson programs and rentals
• 15% off Mid Station and Summit Attractions
• 15% off regular priced menu items at The Pottery Restaurant and Jozo's Bar
•15% off regular priced menu items at Starbucks Coffee Co. – Blue Mountain location only
• 15% off regular priced items at any Blue Mountain owned retail outlet
• 10% off regular priced menu items at Oliver & Bonacini Cafe Grill
• Complimentary day Ski Valet and/or day golf club storage
• Two (2) complimentary demo ski uses and 15% off each subsequent demo
• 30% off Regular Season Posted Adult/Youth/Senior/Tyke Lift Ticket Rates – limit of 1 per day on Day Day/Night or Night Lift Tickets – (Special Event Tickets, Beginner Tickets and Online Tickets excluded.)
• 30% off Regular Season Golf Rounds - 1 round per day (excludes twilight and sunset rounds)
• Base Camp Active Pack at discounted rate at $92 plus hst – valid for 8 Base Camp Attractions - Limit of 1 Active Pack per day
ADDITIONAL PRIVILEGE Program PERKS
In addition to the above discounts, as a Privilege Card holder you are also entitled to:
2017 Monterra Golf Limited Membership
Limited Quantities
Sold Out
Extended Early Bird Rates Limited Membership*
Valid for three rounds per week, Sunday to Friday. Includes cart rental. ($999+HST)
2017 Mountain Bike Season Pass2017 /2018 Ski Season Passes

Theatre Collingwood Discount Performance Tickets
Blue Mountain Homeowner Privilege Card holders receive a $35 plus HST rate per ticket vs. the regular rates of $45 plus HST.
This is a tremendous opportunity for our owners at Blue to engage with their local communities and indulge in some amazing theatre. The Homeowner will be required to present their Privilege card to receive the ticket discount. Owner(s) must book through the box office in order to identify themselves. Please find the
Theatre Collingwood's website
and their performance schedule.
*Privilege Cards valid for use May 1, 2017 to April 30, 2018. Cardholders must carry their valid photo Privilege Card with them to redeem all respective offers. Cards are not transferable. Off-site attractions and activities are not included. Every effort is made to ensure accuracy, however errors may occur. All offers are subject to change without notice.
FREQUENTLY ASKED QUESTIONS
Q: What lift and golf rate is the 30% discount applied to?
A: The 30% discount is applied to the regular posted Adult/Youth/Senior or Tyke lift ticket rate for the day in question. Discounted ticket programs, online tickets, beginner products and special ticket rates for specialty weeks e.g. Women's Week are not included. Golf discounts are on regular posted season rates, twilight and sunset are not included.
Q: How many discounted tickets can be bought at one time?
A: One Homeowner Card = one discounted ticket
Q: Is this one ticket per day per owner?
A: Yes, The use of the card is limited to one ticket per day per card
Q: Do ticket discounts apply at peak times?
A: Yes. The discounts apply at all times.
Q: Do I have to have my card with me to take advantage of discounts or can you look me up?
A: You must have your Homeowner Privilege Card with you. You are not able to purchase on behalf of other family members. They must present their own cards at Guest Services to take advantage of the privileges.
Q: Is my card transferrable to a friend or extended family member staying in my unit?
A: No, the cards are only applicable to the person who's photo is on the card.
Q: Can the discount be obtained at all points of sale?
A: Yes.
Q: For golf, will it still be possible to book tee times one year in advance?
A: Yes.
Q: Can Owners deduct the cost of the benefit product from rental revenues?
A: No
Q: What happens if I or one of my family members lose their card?
A: Each person is eligible for 2 replacement cards. A small administration fee may apply.
Q: Are Owners still able to obtain 'Early Bird' pricing on pass products throughout the season?
A: Yes.
Q: If I register for a card mid-season, will the card validation date be amended?

A: No, the Homeowner Privilege Card Program runs from May 1, 2017 to April 30, 2018 regardless of the registration date.
Q: When are the cards going to be available?
A:. Cards can be fulfilled starting May 1st. Please note that there will be a 72 hour processing period for new registations.