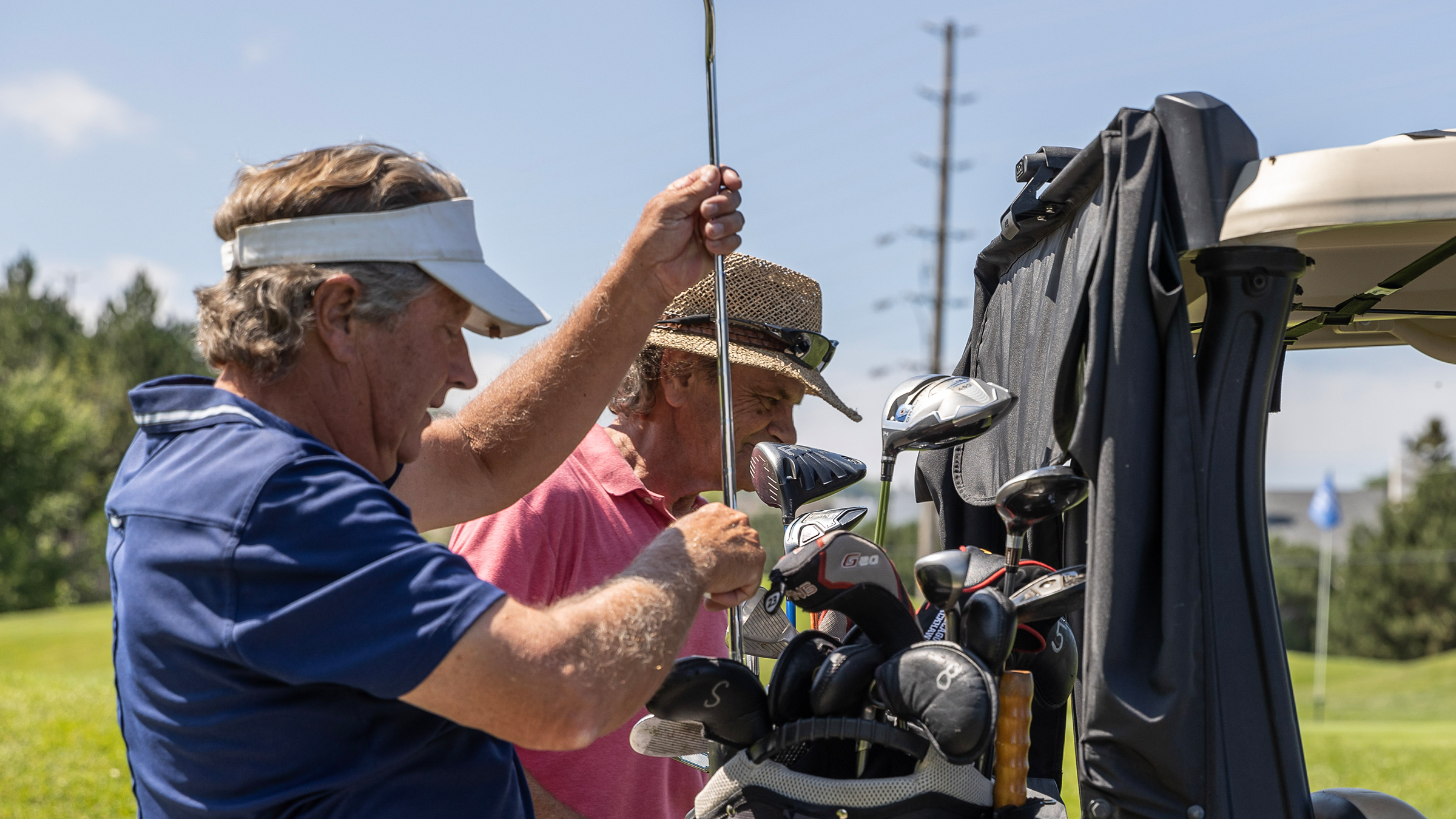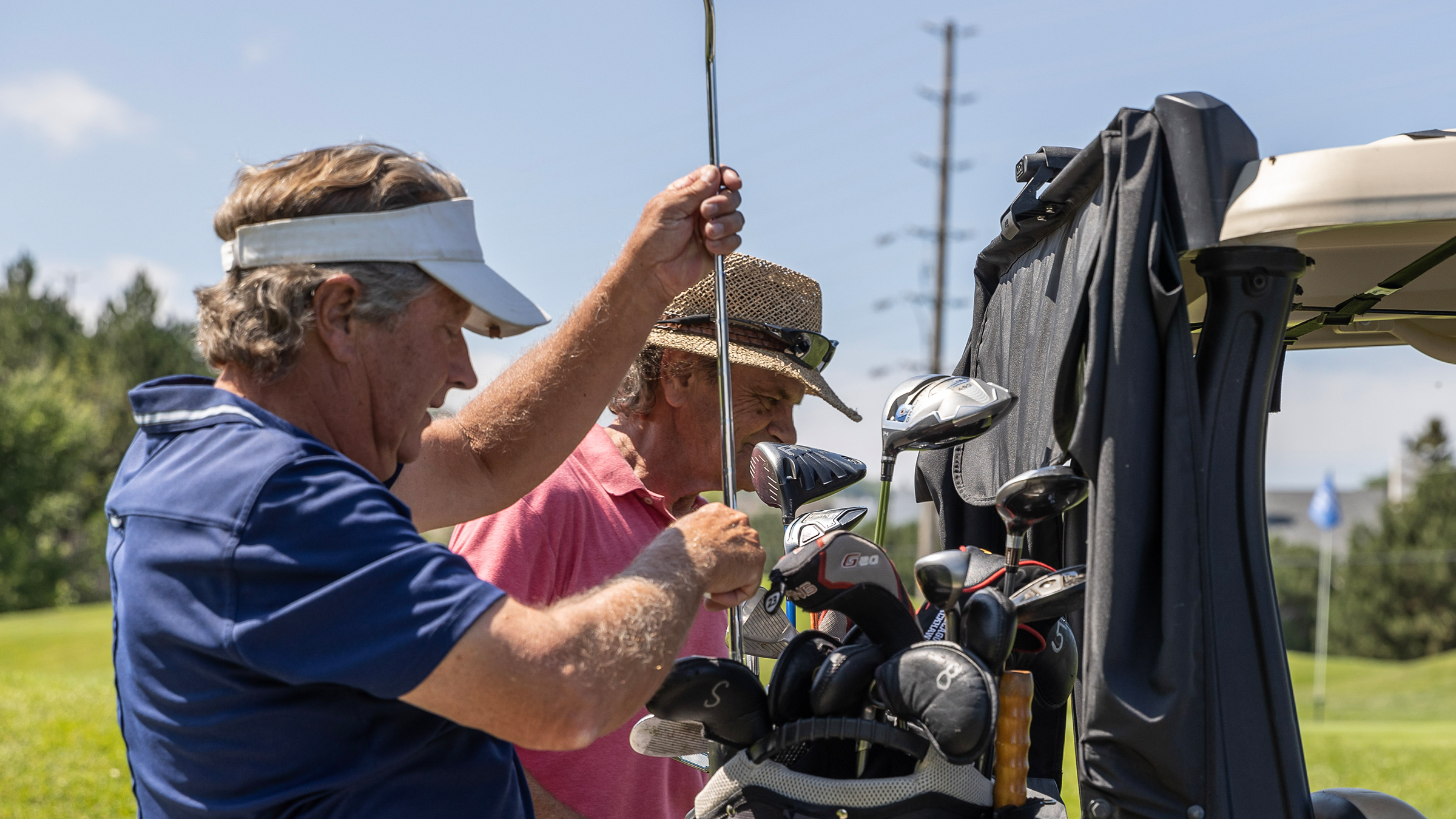 Monterra Golf

Monterra Golf is a well respected mature course that's known for the beautiful scenery that surrounds each hole, as well as the challenge of making it to each green. One thing is for sure, it will give you a run for your money. The South Georgian Bay Region is a fantastic destination for a Group Golf Getaway and if you're interested in trying out a few courses, we can certainly make some recommendations.

There are plenty of accommodation options to provide you with a comfortable home away from home. The Blue Mountain Village is a stone's throw from Monterra Golf, and Resort Homes at Blue Mountain are perfect for groups.

Although your idea of the perfect golf trip might mean playing as many rounds as possible, we also want to remind you that an entire Resort of activities and attractions are at your doorstep. Whether it's tackling our hiking trail system, testing your strength on a ropes course, or even taking golf down a notch on our beautiful putting course, there are plenty of ways to even the score.


There are advantages to booking your group for a Blue Mountain Golf Getaway, and it might be the one time you're ok with scoring high with your friends!


Advanced booking & discounted accommodation - Groups of 16 golfers or more can book accommodations and preferred tee times well in advance, generally even before the resort has its other golf packages available for sale.
On-site coordination - booking as a group provides additional coordination services from our team of sales managers and event planners to ensure your getaway isn't bunker bound. Your group will have a dedicated coordinator that can assist with your accommodation, room placements, tee-times and billing. All you need to do is check-in, tee-off and have fun!
The Little Extras - Corporate/social tournaments, meal vouchers, catered meals, contest holes and other resort attractions can be easily added onto your group itinerary.
2022 Green Fees

All prices +HST. All rounds include motorized cart.
18-Holes
Regular
Twilight
Sunset*
Early Season
Daily
$74
$54
$44
Regular Season Mid-Week
Monday to Thursday
$84
$59
$44
Regular Season Weekend
Friday to Sunday, and Statutory Holidays
$114
$74
$49
Late Summer Mid-Week
Daily
$74
$54
$44
Late Summer Weekends & Holidays
Friday to Sunday, and Holiday Mondays
$84
$59
$44
Fall
Daily
$74
$54
$44
Statutory Holidays - Weekend rate applies all day Sunday and Monday. 9 holes available Friday-Sunday and Holidays from Twilight to Sunset, with limited availability. Tee times must be booked 48 hours in advance.

Junior 17 and under is 50% off the adult rate from Opening to Twilight. During Sunset hours, Juniors play free when accompanied by an adult (Ratio: 1 Adult: 1 Junior).


9-Holes

Regular
Twilight
Sunset*
Early Season
Daily
$54
$44
$44
Regular Season
Monday to Thursday
$59
$44
$44
Regular Season
Weekends & Holidays
$59
$44
$44
Late Summer Mid-Week
Monday to Thursday
$69
$49
$49
Late Summer
Weekends & Holidays
$59
$44
$44
Fall
Daily
$54
$44
$44
Opening hours vary based on time of year and turf management program. Please contact the Pro Shop for more information.
Monterra Golf
Regular
Twilight
Sunset*
Early Season
Opening Day to May 19, 2022
9am. to 3pm
3pm to 5pm
5pm to 6pm
Summer I
May 20 to August 1, 2022
7:30am to 3pm
3pm to 6pm
6pm tp 7pm
Summer II
August 2 to September 5, 2022
7:30am to 3pm
3pm to 5pm
5pm to 6pm
Late Summer
September 9 to September 18, 2022
8am to 3pm
3pm to 5pm
5pm to 5:30pm
Fall
September 19 to October 2, 2022
8:30am to 2pm
2pm to 4pm
4pm to 5pm
Late Fall
October 3, 2022 to Closing
9am to 2pm
2pm to 4pm
4pm to 4:30pm