Welcome to the NEW Mountainside Camp



Experience the camaraderie of camp in an authentic mountain setting! Blue's NEW Mountainside Camp program keeps your child outside and engaged from drop off to pick up. Watch them develop their appreciation of the outdoors on daily hikes, develop their confidence as they tackle signature attractions like the Woodlot Low Ropes and Climbing Wall, test the waters at Plunge! Aquatic Centre and let their imagination soar with arts and crafts activities. At Mountainside Camp, we'll transform your child from a grade-schooler to mountain-adventurist, guaranteed!


Mountainside Camp Sample Itinerary
Pick your week and explore a new activity each day!All activities take place at Blue Mountain Resort and/or Blue Mountain's Private Beach. Each day, campers will receive a 45-minute swimming lesson and 1 hour supervised swim at Plunge! Aquatic Centre.Campers will follow The Lifesaving Society Learn to Swim Curriculum.Outdoor activities will include; Golf, Mountain Biking, Woodlot Low Ropes, Kayaking, Canoeing, Rock Climbing and much more.
Monday
Tuesday
Wednesday
Thursday
Friday

Morning
Swimming Lessons
Morning
Swimming Lessons
Morning
Swimming Lessons
Morning
Swimming Lessons
Morning
Swimming Lessons
Afternoon
Nature Hikes
Afternoon
Arts and Crafts

Afternoon
Climbing Wall

Afternoon
Slack Lines
Afternoon
Beach Race Day
The schedule is a sample and may be subject to change. Half of the group will be swimming in the morning and the other half will be swimming in the afternoon. Children attending biking days must be able to ride a bike confidently and independently without training wheels to participate. Children who can't bike will be participating in a different resort attraction.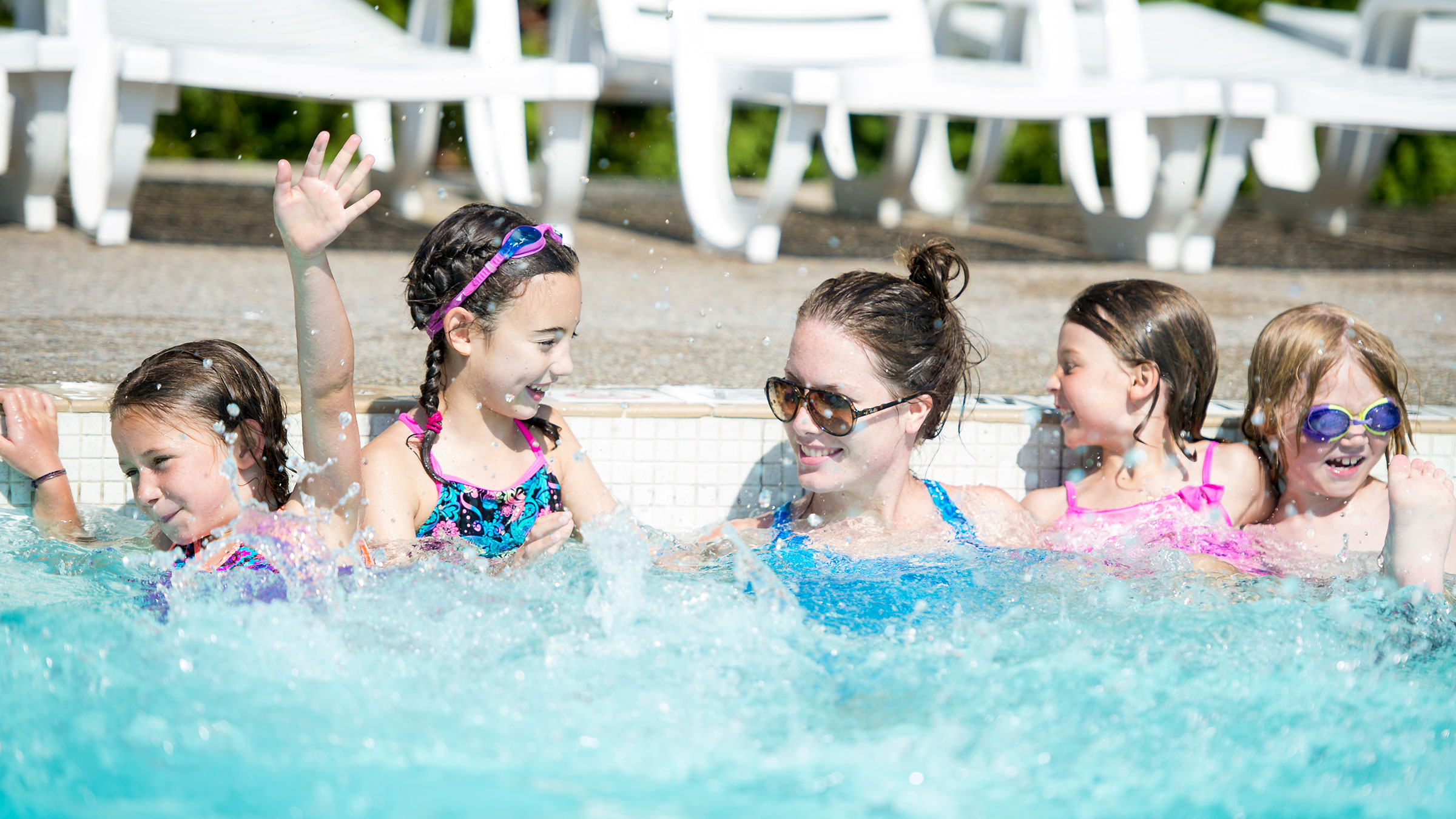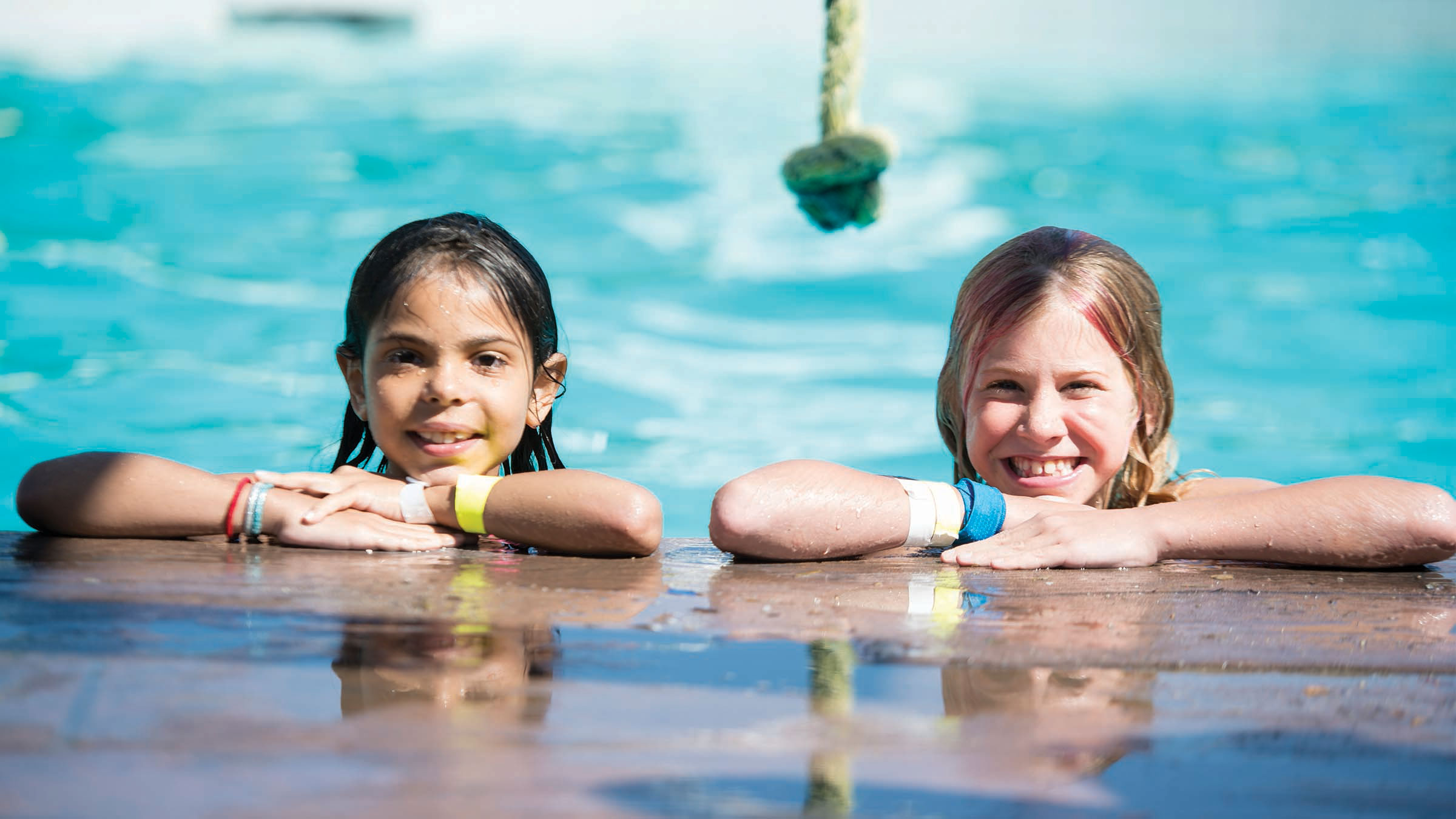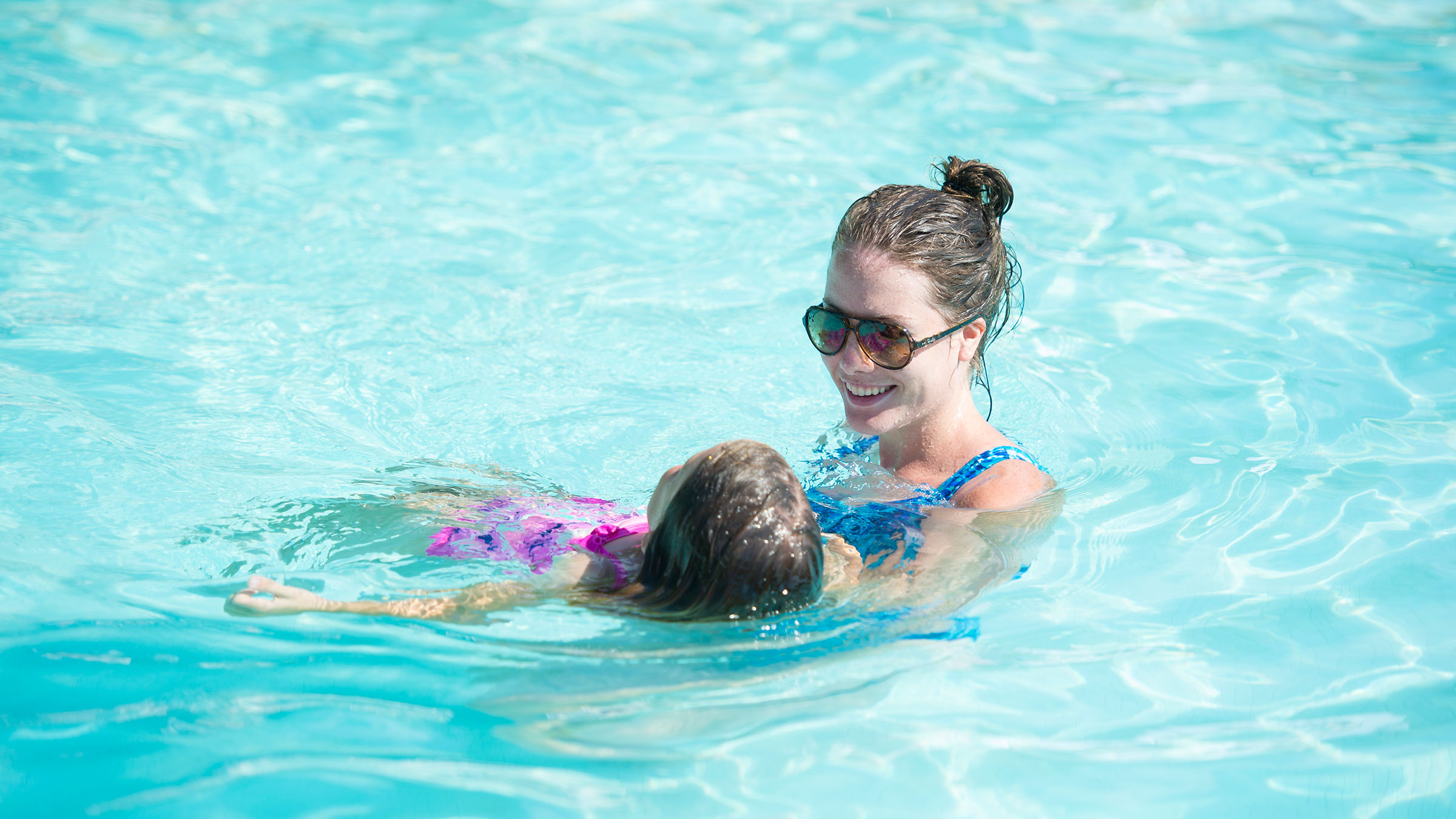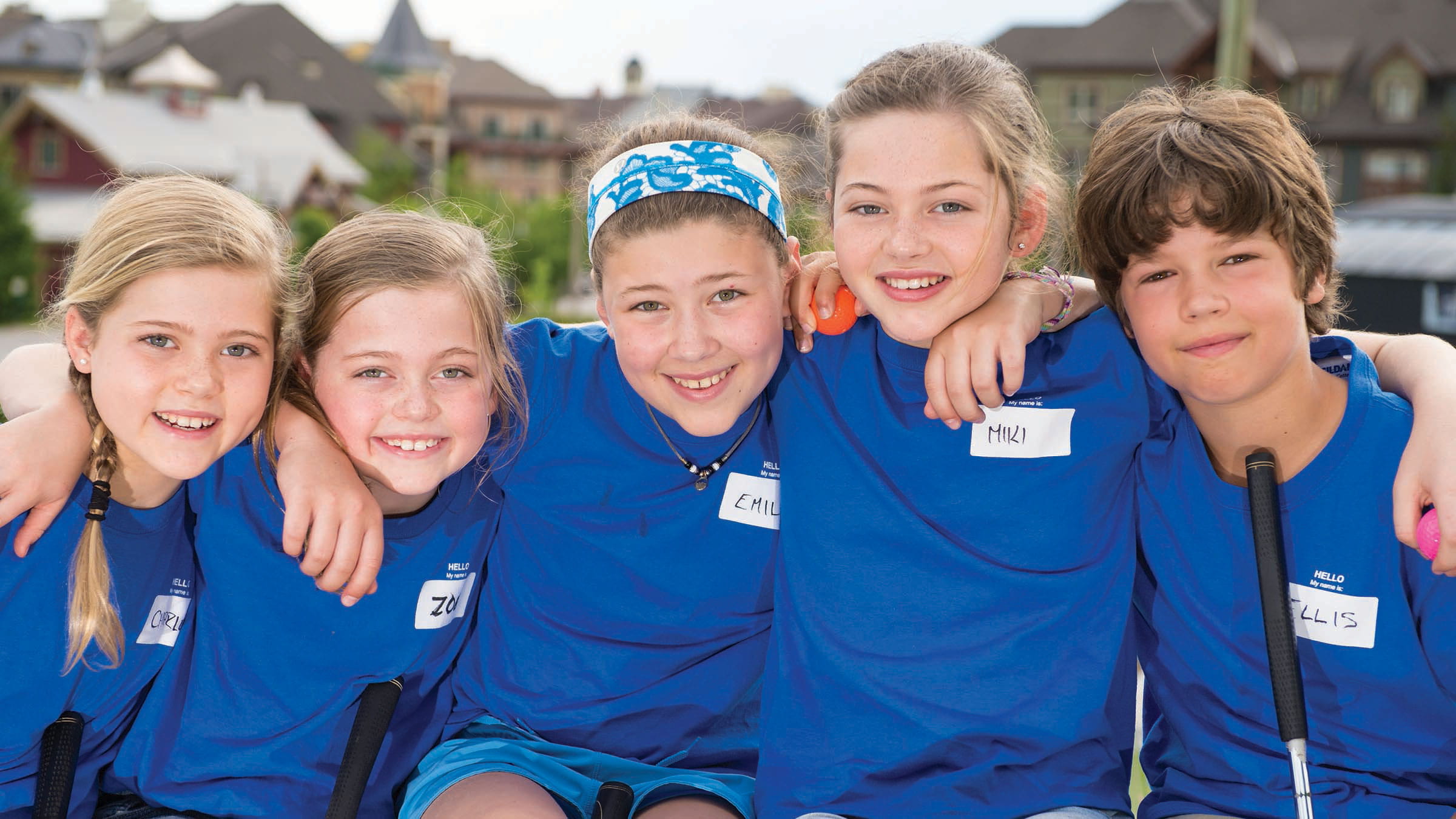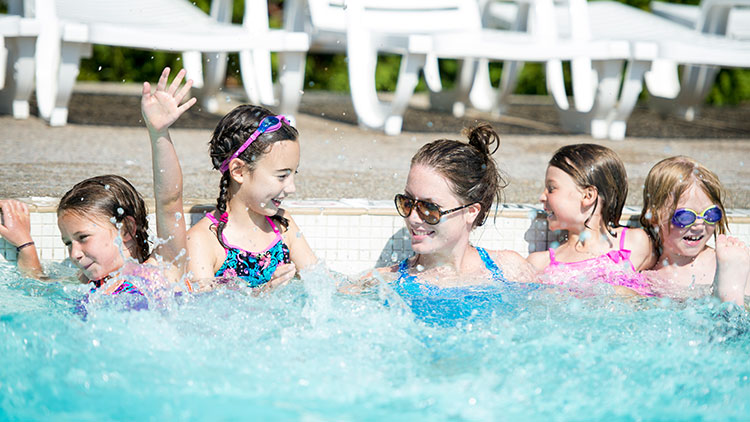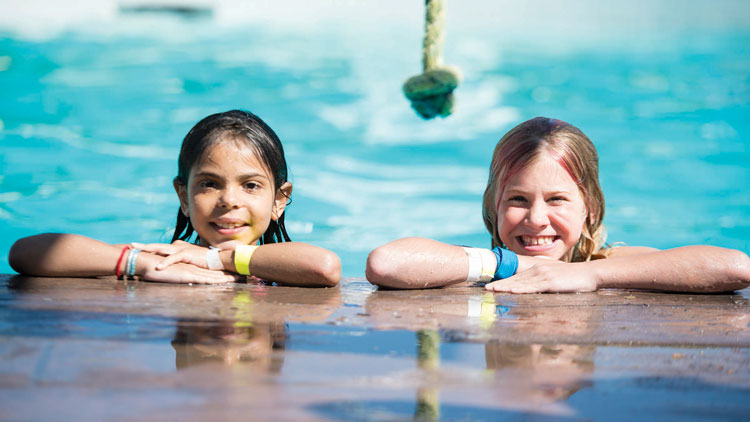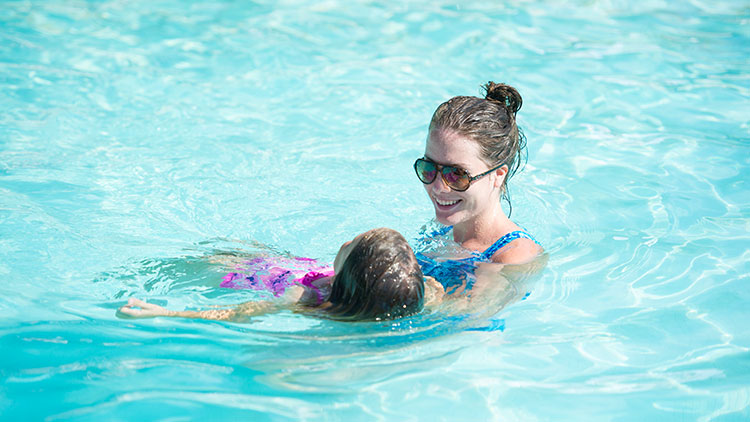 Mountainside Camp Details
Ages 4-12 years old
Camp runs Monday to Friday 9:00am-4:00pm
July 2 - August 31, 2018
Please Note: Extended hours are available. Children may stay late (up to 5:00 pm) for a charge of $10 for each extension.
Mountainside Camp Price
Save 15%* by May 31

Buy early and Save!
Purchase Before April 30th
Regular Price
As of june 1st
Per Week
$280*
$350*
Per Day
---
$80*
*All prices are per child plus tax. Activities are subject to weather conditions. Programs, rates and dates are subject to change without notice. Rates and dates listed were correct at the time of publishing. Every effort is made to ensure accuracy although errors may occur.

How to Register
Register today by calling 705.445.0231 or by visiting a Guest Services location on resort.

Please note that a signed waiver is required for every camp participant. This will be completed on your initial visit.
Items to Bring to Camp
Items to Bring to Camp
Peanut Free Lunch
Bathing Suit
Hat
Running Shoes
Water Bottle
Sunscreen
Change of Clothes
Weather Appropriate Attire
Bike & Helmet (on Wednesdays)
Lunch at Mountainside Camp
Lunch at Mountainside Camp
Lunches are not included please pack a peanut free lunch every day.
Drop Off Location
Drop Off Location
9:00am drop-off at the Blue Mountain South Base Lodge on the second floor